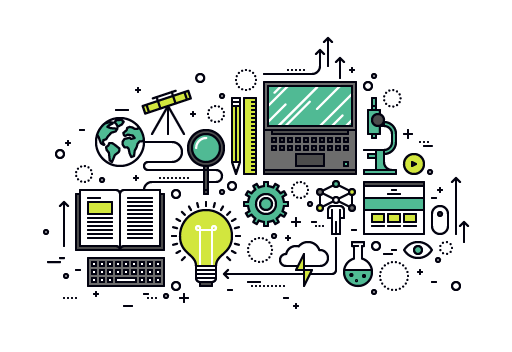 Over the past decade, technology has become an integral part of the classroom and learning experience. Instructors and students both rely on computers and Internet connectivity to teach, research, and learn. Many school computers are protected with access restrictions and anti-virus software, however the Internet connectivity of these devices has been left widely unmanaged. The results? Schools across the nation are facing interruptions to instruction at an alarming rate through Distributed Denial of Service (DDoS) attacks.
DDoS attacks typically originate from networks of remotely controlled Internet-enabled devices, like computers or mobile phones. Attackers send commands from these devices to their targets applications or Internet resources with the intention of exhausting resources, which degrades or prevents these programs from performing.
Many school districts experience volume-heavy DDoS attacks, where massive amounts of Internet traffic consumes the school's Internet bandwidth and connectivity, preventing Internet access or access to a specific part of an Internet application. Surprisingly, it has become easy for students to attack their own school using DDoS attack services called "booters" or "stressers." A Google search for the term "booter" or "stresser" yields the guidance necessary for anyone to carry out this type of attack.  Other attacks may not be volume-heavy and instead, focus on exhausting CPU or memory resources.  Regardless of the attack vector, school districts and their IT teams need to be aware that DDoS attacks are increasing in volume, frequency, and sophistication, and they are targeting every level of the network.
Sarasota County Schools, a district with over 42,000 students in 52 schools, recently learned these lessons when they became the target of a DDoS attack.  The attack took place against Sarasota County's primary website, which hosts many creative and collaborative learning applications that instructors frequently use. Teachers were accustomed to accessing these applications through the main site so Sarasota County Schools faced a true productivity issue when the DDoS struck. Once the attack was recognized, Sarasota's IT department staff immediately asked for assistance from outside experts to complement their own security skills.
To address the DDoS attack and strengthen the district's overall security posture, the IT team reached out to Optiv Security, an F5 Networks partner. After initial consultation, Optiv called in F5 Support and Professional Services for coordinated and strategic emergency response. Together, the school district and F5 were able to trace the DDoS attack back to its source and neutralize it. Then, F5 and the IT department worked together to implement various security measures, like F5 BIG-IP Application Security Manager (ASM), for additional protection against future DDoS.
By deploying F5's BIG-IP ASM, Sarasota County Schools are better protected against threats – even those more serious than a DDoS attack. Sarasota can feel confident that their networks and connections are secure with F5 solutions and F5's 24×7 Security Operations Center that offers the expertise of security professionals who can help respond to DDoS attacks in minutes.
As school districts across the nation continue to integrate computer and Internet-based technology into the classroom and build it in as an integral part of lesson plans, school's IT teams must work diligently to proactively defend themselves against DDoS attacks and ensure continuity of service. Maintaining the integrity of these connections ensures that teaching can continue and students can keep growing.
To learn more about how school districts use F5 Networks solutions to defend themselves against DDoS attacks, check out: