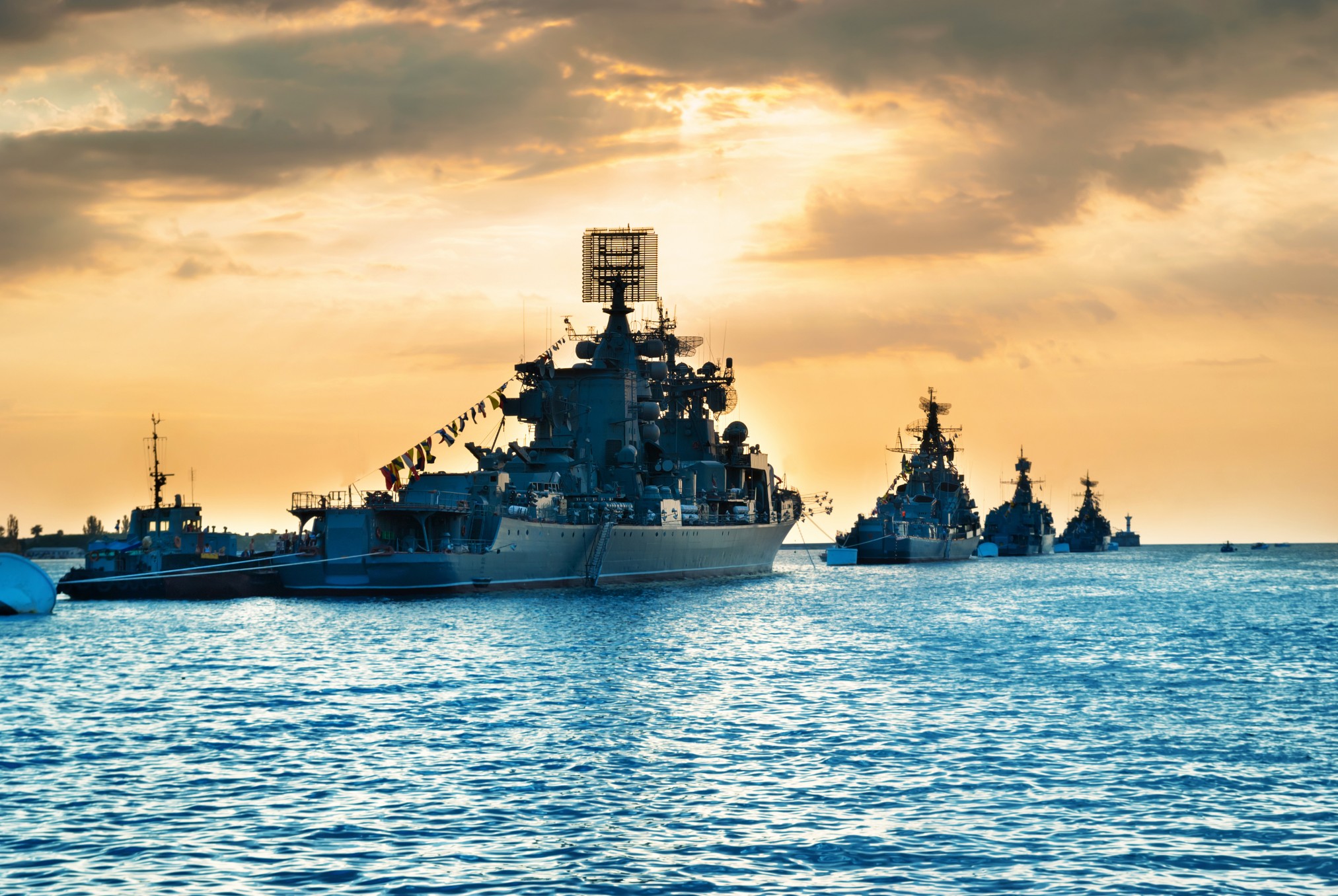 While our military is used to changes in Commanders and even Commanders in Chief, today's military is facing change more dramatic than personnel and policy shifts. From fighting enemies not defined by a nation state to meeting threats on the cyber battlefield, our military must be prepared to fight in new ways. Looking at the Navy in particular, we can see how the DoD is adapting to these evolving threats.
Continuously Improving Naval IT
Shipbuilding and Increasing Capabilities
The Naval fleet is growing in size and technical detail. From President Trump's promise to "rebuild the military" to current 30-year plans, the Navy is prepared for a huge increase in its fleet – a 30 percent gain over its current fleet size. These new ships, as well as older ones, will be increasingly automated with drones and artificial intelligence. Unmanned swarm boats will be able to identify hostile vessels and make the "decision" on how and when to attack. These autonomous vehicles signal what's on the horizon for the Navy: a future in which drones operate below, on and above the water, reaching domains that are inhospitable to sailors or large vessels.
Looking even farther ahead, the Navy could begin using warships designed specifically for autonomous machinery. A recently revealed concept for the warship of the future shows a battleship with just 100 sailors aboard; the ship is designed to house, launch and even produce drones and other autonomous vehicles.
In today's world where enemies have access to a host of diverse weapons and threats tactics, the need for new ships – designed and built to deal with the unexpected – is booming. In addition to shipbuilding advancements, the Navy will continue to optimize, innovate and modernize their other existing infrastructure and technologies to meet the manifold threats at sea and back at home.
Optimizing Existing Infrastructure
As Naval ships depend increasingly on the computers that run them, enhancing cybersecurity protocols and measures is becoming a key focus. The Navy is looking for ways to secure the systems that are critical to ship operation while still enabling access to critical data. To be successfully autonomous, these ships and vehicles must leverage big-data analytics to learn about their surroundings and maneuvers. And to make all of this run smoothly and without the weight of additional servers and hardware on board, cloud technologies are critically important. The technology within a ship must be agile and combine both physical and virtual platforms while being able to change course quickly to meet threats in theater.
While these new ships and technologies are exciting innovations, the Navy and the DoD as a whole will still have to rely on and need access to legacy systems that maintain the huge amounts of Navy information. Once new technologies are acquired, monumental modernization and integration efforts will be required to ensure that the military of today has access to the data of the past – to get the right information to the right people at the right time.
The Environment of Tomorrow
While the pace of technological change can be dizzying, it is the quick evolution of political and geographical changes that are driving this next phase of defense innovation.  Working in collaboration with Silicon Valley and the private sector, the DoD can capitalize on the velocity of tech companies to meet the speed at which the battlefield is changing.
AFCEA West will provide a forward-leaning environment to discuss, share and learn with the DoD's best about the changing threat landscape for our nation's warfighters. Carahsoft is hosting a Partner Pavilion at the San Diego show on February 21-23.  You'll find us in Rows 500-700 showcasing technologies from Cloudera, Cylance, FireEye, Google Cloud, Hewlett Packard Enterprise, Infoblox, Lookout, Oblong, Palo Alto Networks, Pentaho, Rubrik and ServiceNow.