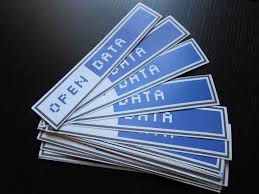 The White House issued its Open Data policy in May of 2013 and since then agencies have been working to make their data more open and usable to citizens. So with almost two years under our belts, where do we stand?
A Brookings Institute study was a bit pessimistic about the state of open data in government, citing the wide range of interpretations of what open data means and the policies that agencies put in place. There is not an easy way to compare "apples to apples" for a government-wide state of open data. There are, however, some promising success stories.
The Department of Education Free Application for Federal Student Aid was looking to meet the need to make students' financial data more accessible online and to help people through the financial aid process. Education partnered with the IRS to launch a transcript application that lets people "put in their Social Security number and download the transcript, so it's an open data step for the IRS."
The Department of Agriculture (USDA) opened up their data to the public one year ago and hosted a number of events to better facilitate the use of their data. The Safety Data Palooza (hosted with the Department of Transportation) featured the work of innovators in the private, nonprofit, and academic sectors who used freely available government data to build products, services, and apps that advance public safety in creative ways. Monthly panel discussions connected USDA IT professionals to lead policy makers to drive strategy. Finally, Governance Lab at New York University (GovLab) and USDA co-hosted an Open Data Roundtable focused on using data for food resilience, climate, and agriculture. GovLab just published the final report.
What successes have you seen in the use of open data? What agencies are enabling innovation with their data?