"Now what?" That's the question many public sector leaders are asking these days after taking the leap and moving their data and applications to the cloud. We have witnessed a groundswell over the last few years in the government's move to the cloud, with agencies embracing cloud-based technologies more than ever before due to well-established benefits like efficiency gains, cost-savings and ability to scale.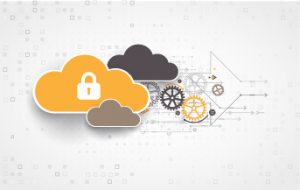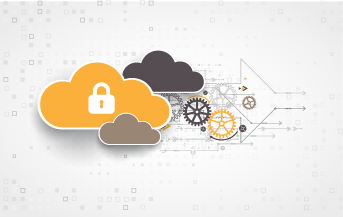 Now, many agencies find themselves without a plan for how to build on recent IT innovations and leverage everything that the cloud has to offer. There is no "one size fits all" technology that will guarantee successful results from one agency to another. On the contrary, the best outcome is most likely to evolve out of a people-centered approach rather than one driven solely by the technology marketplace. It's fair to say that the success or failure of a project or strategy occurs in direct proportion to how much communication has gone on throughout the process, especially in the three P's of decision-making: planning, personnel and providers.
Planning: The best way to start a productive dialogue between all stakeholders is to have a paradigm or framework for viewing a complex issue. Eisenhower's "Urgent Important Principle" is one such paradigm, represented by a quadrant with mission-critical versus mission-relevant categories listed along the x-axis. Mission-critical refers to a project that will directly impact the agency's primary purpose, while mission-relevant refers to business-supporting processes, such as business process improvement, efficiency gains or security posture improvements. This kind of framework with well-defined categories serves as a reference point for all parties to join the discussion, and together, identify the leading mission-critical priorities for technological innovation.
"What is important is seldom urgent and what is urgent is seldom important" – Dwight D. Eisenhower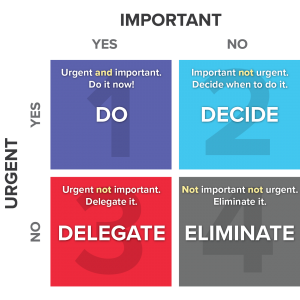 Personnel: More than infrastructure upgrades or IT operations, investing in your people is a great place to direct time and resources to add value to cloud-based systems. Nothing ensures digital transformation success better than to recruit, train and retain the right talent in your organization; goals which can only be achieved with open lines of communication between leaders and employees. Not only do employees keep things running and use the technology, but they're also the ones with new ideas. Leadership should nurture that relationship by encouraging an environment that is receptive to fresh perspectives; employees must trust that their leadership supports them through both successful and unsuccessful projects.
Providers: The cloud service provider you choose becomes embedded in your agency's success, so an arm's length relationship with them isn't beneficial to anyone. Instead, communication must be clear from the start, so the provider can morph their service offerings to meet your policy and security requirements while also enabling mission success. Specifically, you must communicate where your agency is headed, where you need to go and how they can help you get there. The provider must respond with transparent information about the roles and responsibilities in their offerings. Thorough discussion between parties from the earliest stages can prevent the need to make changes at the middle or backend of the project.
Relationships Make the Difference
People, communication, relationships and trust: these aren't just easy, feel-good buzzwords for leadership. Planning your agency's next big project requires communication between leadership, individual employees and a carefully chosen cloud provider. Click here to learn more about best practices to take your agency to the next level.