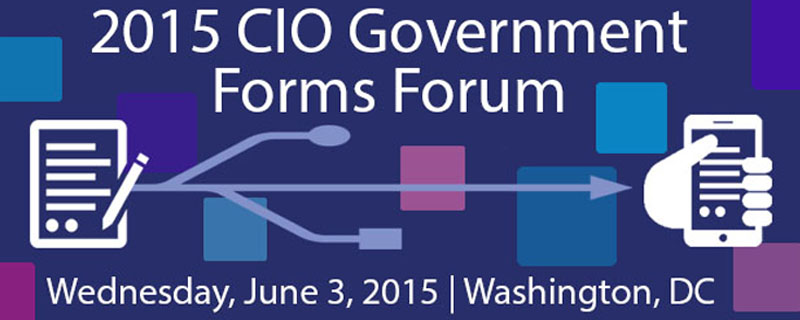 Today, citizens demand government websites offer the same convenience that banks and retailers provide – online forms that can be filled out and submitted on any device, anywhere, and at any time. Whether we like it or not, forms play a crucial role in the agency mission — they collect and organize much needed data and information. The CIO Government Forms Forum, taking place on June 3rd in Washington, DC, will focus on ways to automate forms processes, so government organizations can reduce paper use and, more importantly, increase efficiency.
This event will welcome Tony Scott, Federal CIO, as the keynote speaker, and feature actionable tips on how to streamline and simplify the collection of information and data with flexible, powerful forms technology from Adobe.
For more information and to register, click here.