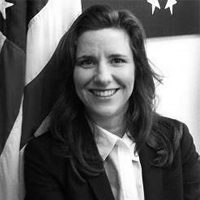 This summer, Carahsoft hosted their 4th annual Citizen Engagement seminar. The purpose of this event is to help government organizations understand how to best use technology to interact with their constituents and create an open dialog for solving problems and moving communities forward.
What became clear during the seminar was that better citizen engagement happened once agencies opened their data and let go of having to own the channel through which information was presented. Christina DuBois, Chief of New Media for Consular Affairs at the State Department, kicked off the day as the opening keynote; outlining how the department is able to effectively disseminate information via their @TravelGov twitter site as well as through third party sites thanks to an open data initiative.
DuBois acknowledged that government websites are inherently hard and boring to read. There is an abundance of information that needs to be shared in order to meet the requirements of an open government. Additionally, there are certain legal requirements that sometimes make the wording of this information overly "legalese." At the State Department, they have used social media to break down this content-heavy information into an interesting 140 characters to entice people to read more (even if it is government speak). Using the more colloquial nature of social channels can point people to information they otherwise would not read. She did admit getting leadership buy-in was challenging as this new way of talking to the public can be difficult. But by showing real metrics as to its effectiveness in driving people to the information you want them to have, the buy-in came easier.
DuBois also showed how her group was able to build an API that could be used by third party sites to display current travel warnings. Much like how all of the weather reports ultimately come from NOAA data, the State Department is in a position to provide data on travel warnings and passport and visa needs. Today most travel sites display a running ticker of State Department warnings that is pulled directly from data within the department. While the data belongs to the State Department, they have no control over how sites display it (for example a site may not want to show there are travel warnings for Mexico if Cancun is a huge advertiser). This lack of control is uncomfortable for many traditional government leaders, but at the end of the day DuBois points out that more people are seeing State Department information than would have if they kept that data to themselves.
You can view her entire presentation here.