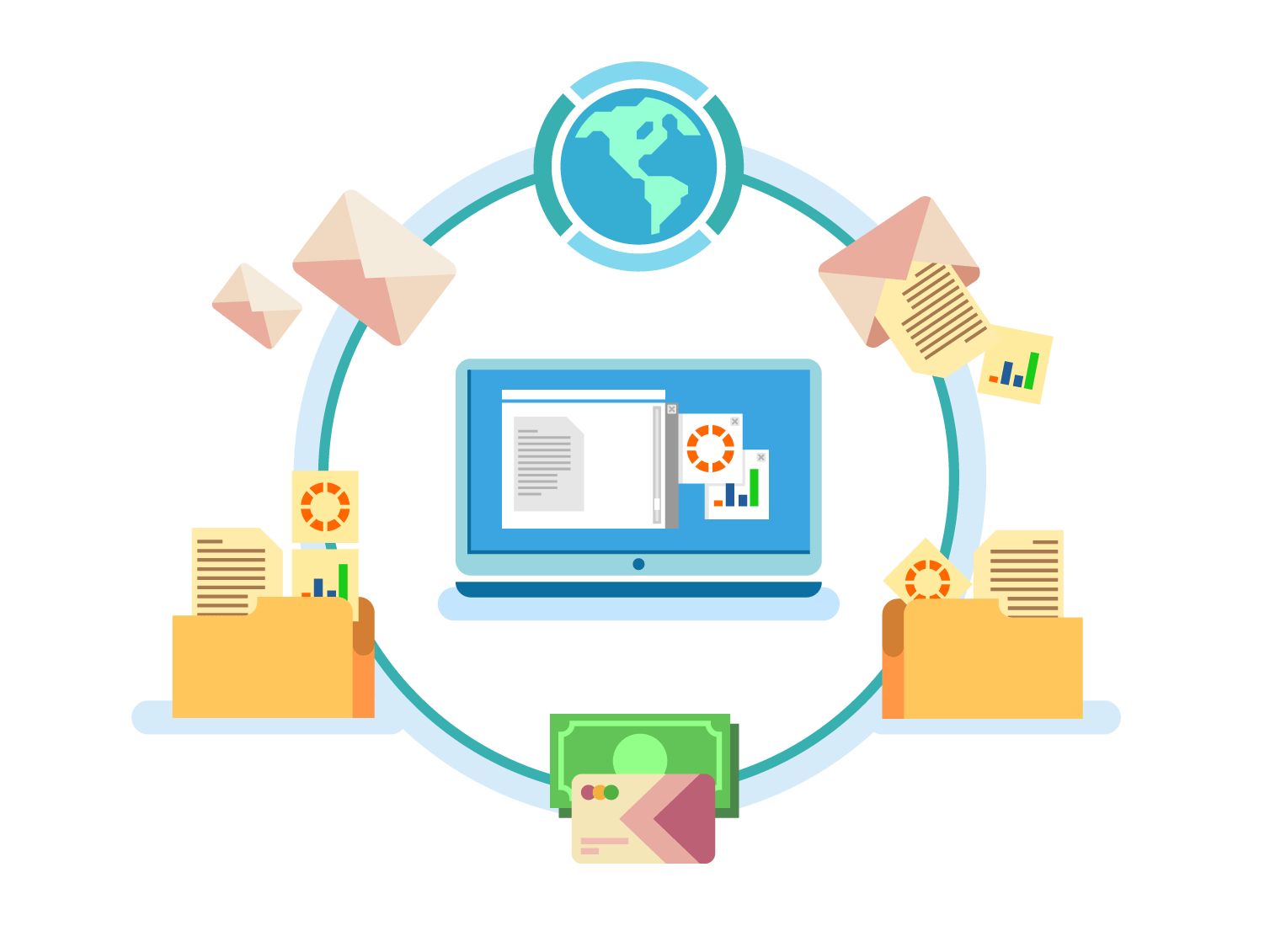 Many government agencies rely on outdated records management tactics, such as printing and manually storing information in a file cabinet. More advanced organizations may use an electronic records management system, but most are limited when it comes to classifying and organizing their data sets. Replacing these outdated systems presents a great opportunity for government agencies to automate, increase efficiency and simplify.
Obstacles to Automation
Competing priorities and interests have made implementing more advanced records management processes difficult for federal records managers. Agencies face many obstacles to automated records management – from storage sprawl, to data classification, to FOIA.
Data Growth
Recent statistics say that the amount of data is growing by a rate of 39% every year. While agencies have manually fought through this surge over the past few years, the compounding growth rate has reached a point where automating storage and classification is necessary. Decreases in storage costs have delayed this tipping point, but manual storage without a means of classification is no longer a viable option for agencies when it comes to data management.
ROT Data
33% of data kept by government agencies is considered ROT: redundant, obsolete and trivial. ROT content is stored within government systems, but managers may have no rationale as to why they keep it. ROT data leads to expanded storage infrastructure, increased costs and more headaches for records managers.
FOIA and Data Discovery
Responding to FOIA requests is often a pain point for many records managers. The ability to manage inquiries, track down documents and determine what is appropriate to share often takes managers a lot of time, resulting in inefficiencies. This situation becomes even more pressing from a legal perspective, particularly given litigation and internal investigations that require the discovery of documents and the ability to quickly find relevant information within a document set.
Building a Better Records Management Business Plan
Much like any IT project, the keys to developing a better records management system are people, processes and technology. Many times, agencies will invest in technology but not be able to implement it because their staff does not have the right training; or they will invest in the technology but not have the right processes built around it.
By employing a building-block approach to managing records, agencies are better enabled to train their staff, develop processes and deploy technology in successful ways. For example, agencies should start with a certain file type – one that doesn't fall into the ROT category – and automate all the processes around that, including storage destinations, classification and determination of FOIA requirements. Once the processing of one data type is complete, agencies can move on to the next file type, and then the next one, and so forth. Incremental steps that provide small wins promote a feeling of success and encourage progress. As processes form, people become confident in their work, and technology is used effectively.
The small-wins approach better enables agencies to reach future records management goals. Today, agencies are being asked to take electronic content, such as emails, and pass it over to archives electronically and automatically. This process however, requires a high degree of automation and data- management processing maturity to determine what should and shouldn't be passed to the archives. Agencies would do well to begin mastering the basic building blocks first before approaching these advanced steps.
The data deluge is only going to get worse over the next couple of years. It's incredibly important that government agencies put a strategy together now around data growth, ROT data, FOIA demands and data discovery so that they can be better prepared for the future. By establishing practices today that promote a culture of success, agencies will be more effectively equipped to handle and respond to data increases and future changes in records management policies.
Learn more about how agencies can better automate their records management processes and meet compliance demands by downloading this whitepaper.