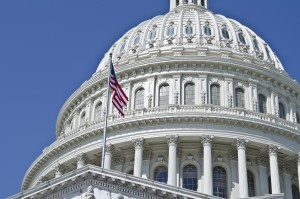 Senate Moves to Ramp Up IoT Security Purchase Guidelines
On Tuesday, August 1, the Senate took a step toward securing the Internet of (Government) Things by introducing the Internet of Things Cybersecurity Improvements Act. The bill requires strict security standards for internet-connected devices purchased by the federal government and dictates that all acquired devices must be free of known software vulnerabilities.
A bipartisan group of senators,Mark Warner (D-Va.), Cory Gardner (R-Colo.), Ron Wyden (D-Wash.) and Steve Daines (R-Mont.), sponsored the bill. Their goal is to address an "obvious market failure" that provides little incentive for IoT manufacturers to implement adequate security controls. The bill would require that all purchased devices are configured for updates and that contractors will repair any discovered software weaknessesin a timely manner.
DoDIIS Worldwide Conference to Address IoT Among Other Cyber Threats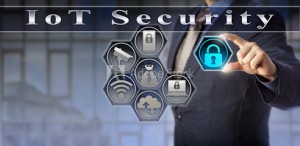 The proposed legislation comes just days ahead of the 2017 Department of Defense Intelligence Information System Worldwide Conference (DoDIIS) – hosted annually by the Defense Intelligence Agency – and aligns with the security theme of this year's event: "Dominating Cyberspace Against Persistent Threats."
More than 2,000 people are expected to attend DoDIIS, which is set to take place this coming weekend, August 13-16, in St. Louis, MO.
As with past years, leaders from the highest ranks of the U.S. Intelligence Community will be joined by experts from the technology industry to present unique perspectives and insights from their organizations about best practices for securing our most sensitive information and ensuring national security.
In addition to hearing from the notable lineup of speakers, attendees can choose to attend a variety of breakout sessions, enabling further exploration into more narrow topics – such as agile DevOps, data science, cloud strategy, analytics and artificial intelligence, among others – all subtopics that inform the larger conversation about how we can enhance our cybersecurity tactics to proactively meet the challenges of an increasingly volatile threat landscape.
Simcha Weed of the Defense Intelligence Agency will shine a spotlight on IoT security issues, as the Senate proposal outlines, ina breakout session, entitled, "When Smart Is Dumb: Why the IoT Is Fundamentally Insecure." Here, participants will explore the causes of IoT vulnerabilities, identify the internal and external threats they pose and discuss recommended responses from an enterprise perspectiv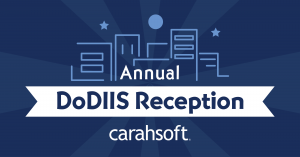 e.
Carahsoft and Partners Support U.S. Intelligence Community
DoDIIS brings together members from military, civilian, government and industry backgrounds into a solutions-oriented community driven by innovation and collaboration. Carahsoft is proud to be part of that community as a sponsor again this year. In keeping with the focus on solutions, we are gathering 44 of our most trusted partners in the Carahsoft Partner Pavilion to provide a "one-stop-shop" for solutions that support the U.S. Intelligence Community. Click here for more information about the partners in our pavilion.
 We also invite you to join us at our DoDIIS Reception which will be held 5:30-8:00 p.m., Monday, August 14, in the Landmark Ballroom for an evening of networking, refreshments and music.