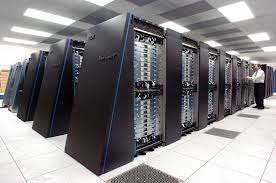 The team at F5 recently talked a bit about the reality of the hybrid data center. Robert Haynes, Marketing Solutions Architect and Peter Silva, Senior Technology Marketing Manger held a quick video discussion to break down what it really means to be hybrid.
According to reports, 94% of organizations are operating in a hybrid environment. When you take into account that using third party cloud solutions like Salesforce makes you a hybrid environment this big number seems a lot more realistic. Being that hybrid is here and growing what do IT departments need to do to better manage them?
Robert and Peter discussed the need to make sure policies surrounding availability, security, and identity management become standard to carry across all of the places where you access data or house your technology. This means never saying, "Well that was in the Amazon cloud and it went down, I can't do anything about it" or "That is on in house equipment and the demand got too great." This means thinking of a hybrid data center not as a place, but as a strategy.
If this is done, corporate IT can finally fill the role it was meant for – facilitator and problem solver rather than day-to-day issue response.
To see the full discussion click here.