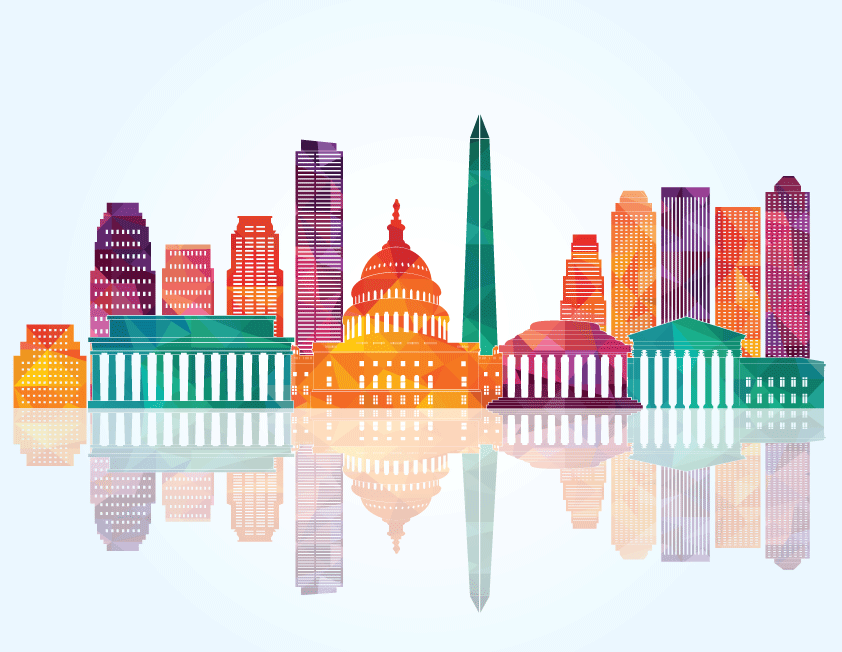 Although 2017 is still a few days away, those in the IT community are already sensing unmistakable signs of change. With new policies and IT deadlines on the horizon – not to mention a new administration – next year all but guarantees unprecedented change.
Federal employees will kick off the year on Jan. 16 with an unusual schedule: a three-day workweek with specific instructions from OPM to telework. OPM recently announced the week of Jan. 16-20 as a three-day workweek for DC-area federal employees, due to two holidays – Martin Luther King Day and the Presidential Inauguration – falling within the same week. DC Metropolitan Police, National Guard, and OPM anticipate large crowds for the Inauguration and predict significant commuting delays and widespread travel disruptions as a result. Mass transit changes, motorcades and impenetrable security perimeters will add to the list of obstacles impeding federal employees from easily traveling in and out of the District. To circumvent these challenges, OPM is advising agencies to use their workplace flexibility procedures and allow employees to telework on the three workdays of Jan.17-19.
Less than a month out from the Inauguration, now is the perfect time for employees and agency leadership to begin planning their Continuity of Operations (COOP) strategy. Teleworking is often still perceived as causing inefficiencies, such as decreased productivity compared with in-office operations, as well as reduced collaboration between teams. However, when armed with the right tools, agency workers and leaders can ensure that productivity and data-accessibility remain high.
Tools for Collaboration
Adobe Connect helps teams collaborate from their home offices by simplifying communication and meetings with remote attendees. Adobe Connect powers mission-critical meetings with effective web conferencing across any device. With a rich feature set including video, document- and screen-sharing, whiteboarding tools, file transfer, audience engagement monitoring, unlimited webcams and presenter permissions, and strong recording/editing capabilities, teams can seamlessly replicate the functions of in-office meetings and conferences from anywhere.
Adobe will be holding a series of 30-minute demonstrations starting January 9 leading up to the Inauguration to show how your organization can easily collaborate online with Adobe Connect. Join one of these demonstrations to learn how to easily maintain productivity and continuity of operations for your agency during the Inauguration.
Virtual Desktop Infrastructure (VDI)
VDI is key for the central management of virtual, physical and mobile devices. VDI is a mature technology that can be helpful for agencies looking to meet the security, planning and storage demands of mobility while also keeping employees engaged via traditional desktops.
VMware Horizon 7 delivers virtualized and remote desktop apps through a single platform, giving end users access to all their Windows and online resources in one unified workplace. All of this happens while IT teams are able to control, automate delivery and protect end-user compute resources as remote employees access critical agency data from their remote locations.
Learn more about VMware Horizon 7 and how virtual desktop infrastructure can benefit your agency during the Inauguration by downloading this whitepaper and watching this webinar on demand.
Mobile
While workers are out of office during the week of January 16, many will turn to their mobile devices to respond to emails, check on status updates and simply get work done. While BYOD has grown in government over the past few years, many agencies are still choosing which platforms can best support these initiatives. For many, BlackBerry is the right choice for business mobilization and security because the software allows IT teams to secure and manage fleets of BYOD devices that will undoubtedly be in use during this period of telework.
Find out more about how BlackBerry is mobilizing government business securely by downloading this datasheet on mobile collaboration and this resource on enterprise mobile security.
Collaboration, mobility, and VDI tools are powerful options already being leveraged in most agencies. Their ability to make remote workers more efficient is yet another reason agency leaders should invest in these types of solutions. There is no doubt 2017 will be a time remembered for great change; with the right tools, it will also stand out as a time of remarkable productivity.
For more information on how agencies can enable effective teleworking among employees, check out the following resources: