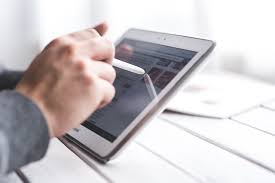 Technology implementation has been central to developing better services across healthcare institutions. New styles of data analytics and visualization are progressing research advancement and the development to video technology is enabling secure telehealth to better serve patients from any location. But what IT innovation may have the most profound impact on the day-to-day work of health professionals is the automation of administrative functions. Admin automation is helping healthcare groups more efficiently secure patient data and giving providers more opportunities to focus more time on patient care – the most critical outcome of any health organization.
In order to support the mission of greater patient care, a number of technology vendors have developed solutions that meet the HIPAA compliance standards of the administrative and functional needs of healthcare organizations.
Healthcare IT administrators must ensure that every detail of regulated personal health information (PHI) is constantly accounted for as it moves across the continuum of care and beyond, being accessed and updated along the way by a variety of devices. To meet stringent PHI requirements, IT teams need a completely integrated virtual and cloud infrastructure. Healthcare agencies are adopting virtualization and cloud solutions to ensure continuous compliance and to better manage complete system support. Using virtualization as a means to deliver patient-care means that needed levels of security are built in with VMware's vCloud for Healthcare. Applications and data reside in the datacenter meaning that no sensitive data is left or stored on end-user devices. This virtualized infrastructure introduces a centralized management layer between the hardware and care systems for the delivery of uniform, consistent applications and desktops anywhere and on any device. Centralized management ensure that PHI remains consistent, secure, and retained in the datacenter.
State Health & Human Services agencies are looking for ways to replace legacy systems and reengineer and automate current legacy and paper-based Enrollment and Eligibility management systems in order to support the mission of guiding citizens and providers to what they need and when they need it. Enrollment and Eligibility management often requires making mission-critical decisions thousands of times a day, including identifying the eligible benefits for a citizen, the potential benefits based on a given case, and the potential fraud risk with a referral. Some of these answers and processes are well documented in hardy copy manuals and some live in the heads of the employees that work with these questions day in and day out. Collecting policies, practices, constraints, computations, and reasoning capabilities and then applying them consistently across internal and external communication channels remains a tremendous challenge. A business rules management system (BRMS) takes all of these paper and brain-based resources and integrates them into a system that automates the basic tasks. Rules and processes are logically separated so they can be managed independently. With processes automated, healthcare professionals are able to focus on the more complicated or nuanced cases.
Underlying all of this automation is the ability to build in HIPAA compliance and better ensure visibility into patient data access and transmission. For more on our solutions for the healthcare market explore our resources here.