Operational realities and software solutions exist in a give-and-take relationship. When government agency vendors develop tools, it's in response not only to specific threats, but also as a result of how threats are defined and dealt with at the strategic level. The way that agencies organize their approach to cyber security influences the types of solutions created, and vice versa.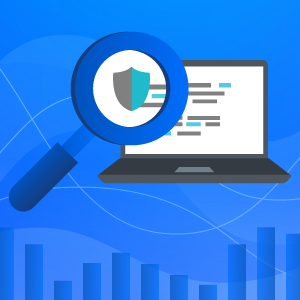 With that in mind, the trending shift from Governance, Risk, Compliance (GRC) to Integrated Risk Management (IRM) approaches at government agencies has been consequential, causing cyber solutions to evolve with a focus on flexibility, adaptability, and interoperability.
Data collection and analysis is key to an effective IRM approach. Fortunately, adaptive technologies are available to help agencies to keep up with rapidly changing infrastructure of cyber tools. They help improve an organization's defensive and security posture in a number of ways:
Technical Evidence Lifts Compliance
Adaptive technologies are particularly useful in compliance monitoring. With the right solutions, agencies can automatically generate whatever reports they need to meet the various mandates that are specific to them. They work by enabling agencies to transform raw data from many sources into "technical evidence."
Technical evidence is necessary in order to validate data in a control implementation. This saves time and money for an agency during evidence collection and manual reporting, ultimately lifting efforts to comply with security frameworks and mandates.
Open Standards Help Risk Management
Security is another dimension that adaptive technologies support, specifically by leveraging a common semantic approach to analytics. The National Institute of Standards and Technology Risk Management Framework is an example that can be used for the security frameworks of federal information systems and organizations.
Once everything is tagged in a common semantic way, adaptive technologies can deliver ongoing assessments that demonstrate a compliance with mandates. They also permit other tasks like threat monitoring, threat hunting or instant investigations. Organizations can now consistently power several capabilities by layering semantics over top of their analytics. They can drastically improve visibility for real-time risks by delivering multiple sets of values from a cyber mission perspective.
Automation Reduces Exposure
On a flexible platform, automation enables an agency to align their real time security control monitoring and risk management efforts with actual operational security. Essentially, automation assists risk decisions and response at machine speed. Furthermore, automation provides real time adaptive responses that are orchestrated amongst different defense tools, risk management applications and an agency's infrastructure to counter potential threats. This can significantly help an agency by reducing risk to exposure all while improving security and reducing time.
For more insight on how agencies can improve their cyber defenses with effective monitor, auditing and reporting solutions, visit www.qmulos.com.