Concepts like DevOps and Agile are great for optimizing the build and deploy stages of the application development pipeline, but they're less focused on what happens before and after that process. That creates a disconnected pipeline, where too much emphasis is placed on speed rather than value.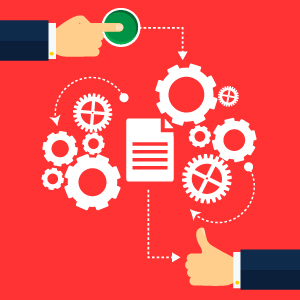 In these scenarios, optimizing the entire workflow is nearly impossible. That's an unsustainable position for public sector leaders. Faced with small budgets and high citizen-customer expectations, many agencies are exploring Value Stream Management (VSM) as a framework for better business decision-making.
The Appeal of Value Stream Management
Business schools have been teaching VSM for years. It isn't new, but in recent years IT leaders, have taken renewed interest because of the massive benefits that are possible.
VSM differs from DevOps and Agile by shifting focus from how fast an agency can deliver a product or application to how much business value it can deliver at speed. Then it looks further at how every product, service or application has its own value stream that links the needs of top management with the needs of the operations group.
VSM effectively meshes prevalent business concepts, such as being "customer obsessed" with dev concepts, such as delivering value through incremental improvements. Ultimately, it provides a unifying principle and improvement strategy  that IT leaders and agency executives can appreciate and get behind.
VSM incorporates the entire pipeline, so that value is mapped not only in the development stages, but through strategic planning, budgeting, road mapping, release and iteration planning, all the way to release automation and deployment.
The end result is an organization that becomes much more focused on delivering meaningful value, not only to the agency's internal organizations by optimizing their workflows and increasing efficiencies, but more importantly, delivering better products and services faster. VSM drives more value for everyone — IT leaders, government employees and citizens.
So if you're an IT leader, pulling out your hair because the pressure is on to deliver software releases more quickly, yet you don't have the confidence or visibility you need into the process and teams behind the scenes, you may wonder: What is the best way to explain your challenges to the C-level and get the buy-in you need for Agile and DevOps initiatives? You guessed it, the answer is Value Stream Management. By focusing on something that both sides of the table understand, you can reach common ground in your discussion and better focus on how to make the best business decisions, based on what brings the most value to the business.
Getting Started with VSM
The need for VSM arises when the pressure to deliver software releases more quickly is at odds with the need for overall predictability and process performance. If estimating and delivering on committed release dates is a challenge, then VSM could help.
For many organizations, the first step is an audit of existing processes and the concurrent results. Another important step is listening to stakeholders and gathering their needs. From there, it's a matter of implementing a plan that's supported by the right tools, processes that can be measured for continuous improvement  and training.
For more information on the capabilities of this emerging practice, visit our Resource Hub to find on-demand webinars, analyst reports and more.