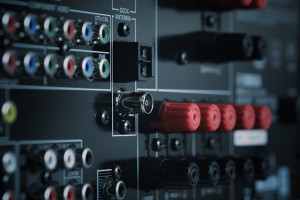 Historically known as a printer company, Lexmark has been making huge strides in the enterprise software space. This fall, the company finalized its acquisition of Carahsoft partner, Kofax; the merge doubles the size of Lexmark's Enterprise Software offering. Carahsoft continues to sell Kofax's Multichannel Capture products, which give customers secure, automated, capture-enabled processing of documents, helping agencies increase efficiency, reduce costs and paper, improve service, and become leaner and greener.
This acquisition, and subsequent growth of Lexmark, is just one example of how hardware companies are continuing their growth in a virtualized world. IBM, Hewlett Packard, and Xerox are the most prominent examples of companies that have borne a successful software business out of a hardware legacy.
Building the hardware that has produced the reams of paper data gives these companies a special insight into what it takes to digitize, store, and analyze that data. Paper data is unstructured and the ability to store and access that unstructured data is typically the biggest roadblock to visibility and open data initiatives.
The government may be the largest user and holder of legacy paper documents. To help overcome this hurdle, we hosted an event with Kofax this past spring on Managing Government Records.
With the companies that made it possible to create hard copy data entering the digitalization space, we can better navigate around the unstructured roadblocks to truly open data.