Talk about bureaucracy: government agencies are currently relegated to pen and paper when it comes to signing and/or sealing the documents, agreements and contracts that they prepare, issue and manage. Think about the cost, delays and negative experience created for staff, citizens and other parties to transactions. But with digital transformation, government agencies have the opportunity to change the outcome.
Time saved with digital transformation could be channeled into public service that could help to improve the lives of real people. Let's take a look at how electronic signing technology has helped agencies improve everything from organizational efficiency at the top, to the quality of life for the individuals on the ground.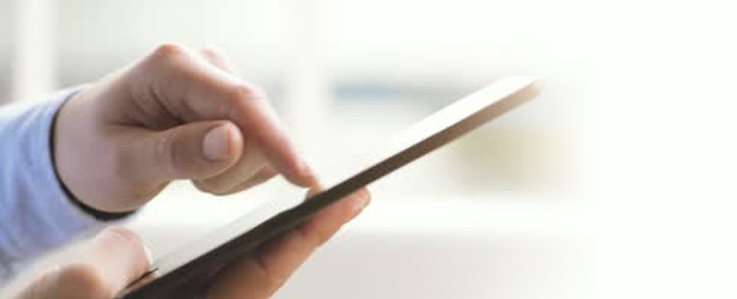 The Success of Electronic Signatures
Electronic Signatures and Medical Services
QTC, a medical services company that works closely with the Veterans Administration to perform medical evaluations for veterans, is a great example of how switching to electronic signatures can dramatically improve both efficiencies and customer service.  QTC Director of Software Development Terry Ehrhard explains that they made the switch to electronic signatures in hopes of expediting how quickly and easily veterans could receive the medical benefits they need and deserve by streamlining the document-signing process.
And indeed, soon after making the digital transformation, Ehrhard reported that signing efficiency improved by 400%, with the average time to complete a claim going from 57 hours to a mere 11. The median time savings for process completion was even greater, going from 32 hours to 2, representing a whopping 1,500% increase in time savings. Ehrhard also reported that half of all QTC processes are now being completed within one hour — he credits the impressive numbers to simply switching to a digital signature solution.
Watch this video to learn more about how DocuSign is a game-changer for QTC's business.
Electronic Signatures and Healthcare
The same kind of relationship to quality-of-life issues can be seen with Tri-Counties Regional Center in Santa Barbara, CA. The agency connects nearly 13,000 disabled citizens with essential resources. Tri-Counties implemented electronic signatures to streamline cumbersome and manual, paper-driven processes. Medical forms under the original system were at times a staggering 63 pages long, required signatures from numerous service providers and generally took a long time to process. In the meantime, people with serious needs were at risk due to long waits to receive important services.
According to the Tri-Counties Regional Center, switching to a digital signature solution not only saved money and time for Tri-Counties Regional Center, it also raised the level of customer service they were able to provide. Patients no longer wait for lengthy periods without the resources they need, due to streamlined processes driven by electronic signatures.
Check out the video on Tri-Counties success here and watch this recent webinar on-demand.
Are Electronic Signatures Secure?
There are many real-world examples of how electronic signature technology can save time and money, as well as improve the customer experience, but concerns about the security of electronically signed documents has been a deterrent to widespread adoption across all public sector agencies – that is until now. he key is being able to electronically sign documents, while maintaining confidence in the security measures in place to protect the people, the documents and the data contained therein. Fortunately, there are now solutions that make this possible.
DocuSign provides full document encryption to ensure the privacy of data, so that only authorized parties can access the documents. In addition, DocuSign provides court-admissible, digitally signed and tamper-evident Certificates of Completion with a comprehensive audit trail comprised of timestamps, signing parties' names, email addresses, public IP addresses and more. All security processes, procedures and policies are audited by external parties every year in order to maintain compliance with some of the most stringent security certifications in the world.
It's important to note that in the previous example of Tri-Counties Regional Center, the agency had the additional hurdle of complying with HIPAA requirements. DocuSign's platform not only enabled them to comply with regulation, but also ensured patient information remained secure.
The Future of Digital Government
Digital transformation can significantly reduce time, money and administrative hassles for government agencies. With DocuSign in-process for FedRAMP authorization, government agencies can start their digital transformation journey without delay. Faster speed to results, lower costs, and a better customer experience are ready for the taking!
Operated and managed as a government community cloud, DocuSign Federal provides government customers with an enterprise signing service to facilitate paperless workflow management. DocuSign is currently listed as In-Process on the FedRAMP marketplace, with agency sponsorship provided by the Federal Communications Commission. 
For more information about how DocuSign is changing government for the better, check out: