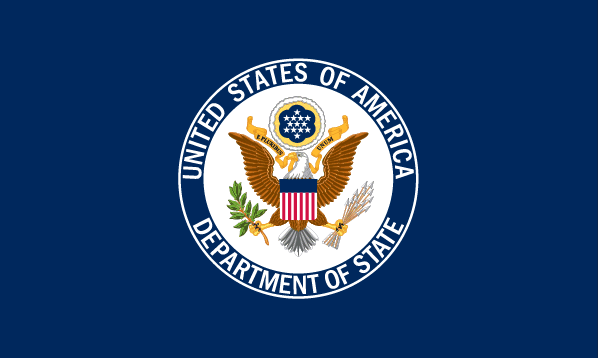 With a mission to "shape and sustain a peaceful, prosperous, just, and democratic world," State Department employees and officials may have one of the most daunting tasks in government. The Department carries out this mission world-wide with diplomatic, administrative, and enforcement activities happening every minute of the day. The IT that supports the State Department needs to be highly available and able to scale for global usage. From processing routine visas, to collecting and collaborating on intelligence, the State Department relies on technology to inform critical decisions.
The Department's varied mission encompassing support for human rights, economic stability, and national security requires a wide variety of expertise and experience. State has placed a high priority in ensuring diversity within its workforce and contractor community. The Department recently earned an A in their use of small businesses. This reach into the small business community gives State access to niche players that have specialized knowledge in pieces of their widely varied mission. Beyond contractors, State looks to ensure their government employees have a depth and breadth of experience by enabling employees to rotate within the Department, to roles in other Departments, and even take a "sabbatical" into the private sector.
This diversity in thought is leading to some innovative uses of technology. Despite media focus on email usage, State actually ranks high on the openness of data. Earlier this year the National Security Archive named the department an E-Star for online postings of records released under the Freedom of Information Act. The Department recently showcased foreignassistance.gov, a site that highlights how aid money is being spent around the world. The site allows users to sort in a number of ways including by country, or by type of program funded and there are multiple ways to drill down in the data.
While fleet management may not be the first thing that comes to mind when you think State Department, it is a real and complex challenge; the Department manages 14,000 vehicles in more than 260 locations in 176 countries. State found there was an app for that. They created the Integrated Logistics Management System (ILMS) Mobile Driver to track this fleet. The application works with Android and iOS devices, allowing drivers worldwide to review assigned trips and record trip information. Similarly, those delivering vehicles can record all needed information electronically. Technology companies that can show how technology automates these type of non-mission related activities may find great opportunities within the State Department's complex, global operating structure.
Here on the Carahsoft Community, we highlighted State's use of social media to provide information and answer questions regarding on international travel warnings as well as passport and visa information.  As we highlighted in that post, the technology is the easy part, the cultural shift is the bigger challenge.
What are you seeing within the State Department in terms of technology adoption and future needs? Share your thoughts in the comments.