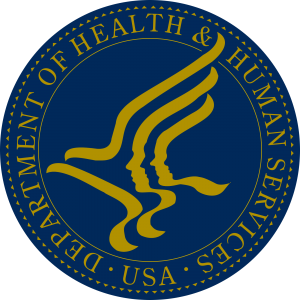 The next department in the Community spotlight series is Health and Human Services (HHS).  This department is charged with protecting the health of all Americans. HHS covers a wide variety of health-related areas including insurance, food safety, health education, health services within the government, research and development, and policy.
HHS is looking to technology as an enabler for mission success. The department is interested in a wide range of technologies designed for and by the private sector. As this article from our partner, MarkLogic points out, the government is actively working with the tech community to design apps that meet the needs of underserved populations, to help them identify health risks, and drive them to preventative care options.
Big Data in Health and Human Services
Key to this mission success is the ability to access and analyze the vast amounts of data available within HHS and in the private sector. Health professionals, from medical practitioners to researchers, can greatly benefit from being able to access the large amounts of data available. The challenge is getting the computing power and systems that can handle this Big Data. In a recent talk with Washington Technology, HHS officials highlighted high performance computing as having a "critical role" in the future of the agency.
Because of this need for data and the collection of existing data, HHS agencies are very interested in open data solutions. In fact, the FDA has openFDA, a project that provides easy access to the many large, important, health data sets collected by organization. The project recently began including data on medical devices. The FDA has also been working with Microsoft to use agricultural data, dating back to 1850, to better track and predict growing patterns. The two organizations are currently sponsoring a Big Data Challenge to explore the impact of climate change on the nation's food supply. And, unsurprisingly, with all this data comes the threat of breaches. With private insurers being targeted as well as a variety of government agencies, HHS agencies are looking for ways to shore up their cybersecurity posture.
HHS Budgeting
The Center for Medicare & Medicaid Services (CMS) has the second largest budget in the federal government and is the largest producer of healthcare in the world. With money and depth, where should companies concentrate when looking to do business with CMS? David Nelson, Deputy Chief Operative Officer and Chief Information Officer and Director, Office of Enterprise Information, Office of the Administrator highlighted the following "buckets" where CMS needs private sector support:
Claims processing
Beneficiary outreach
Information technology
Quality health care
Integrity, fraud, waste
Medicaid
Insurance marketplace
Research and demonstration
In addition to being the largest healthcare producer, through the research work of National Institutes of Health (NIH) and other agencies, HHS is the largest grant-making agency in the U.S. They require solutions that support workflow and financial transactions.