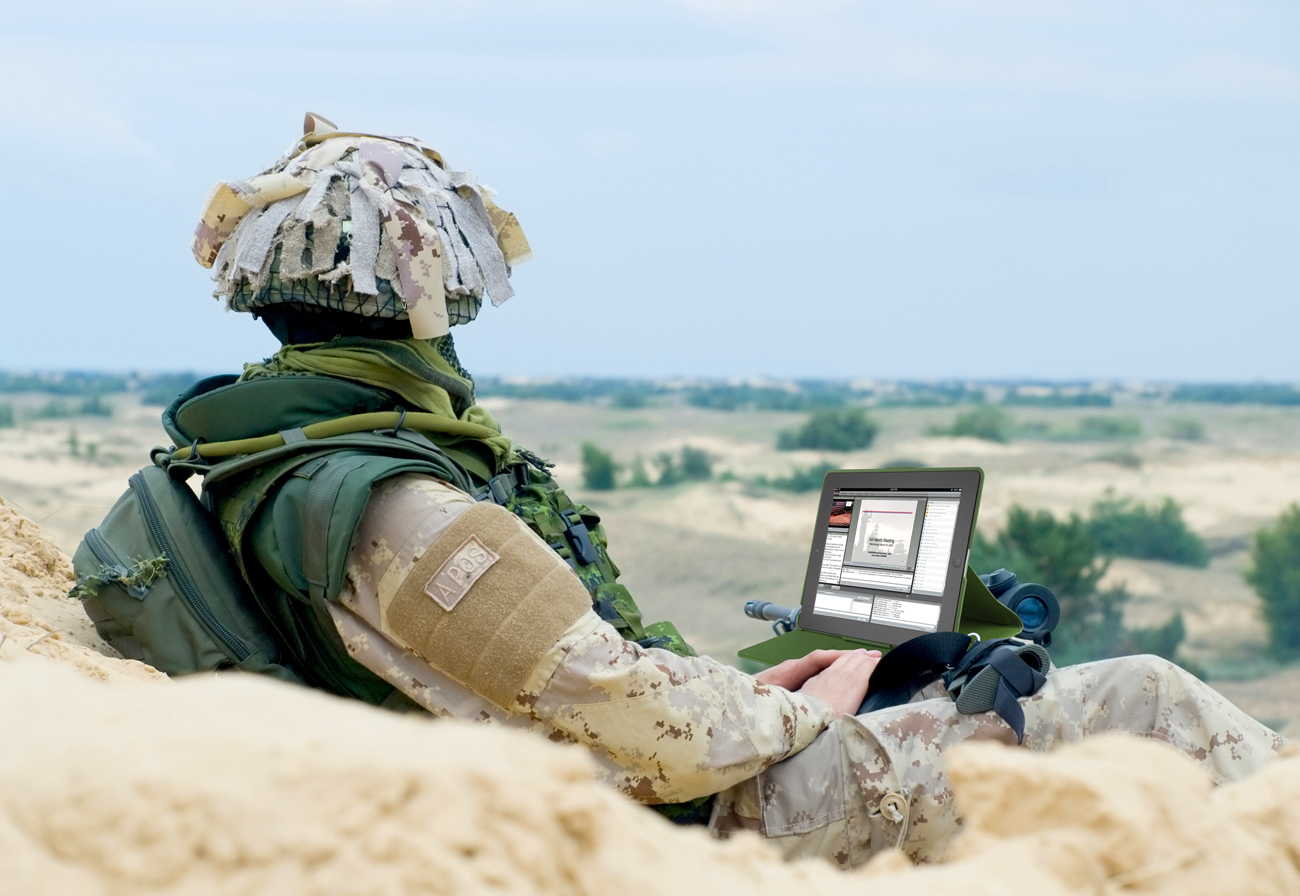 The Defense Information Systems Agency (DISA) shut down Defense Connect Online (DCO) on June 24th. Instead of extending DCO or soliciting the industry for a competition in providing a collaboration solution, DISA opted to try to build their own collaboration tool, Defense Collaboration Services (DCS).  We caught up with DCO Program Manager Mark Mills to get his thoughts and what this means for DCO going forward.
"We created DCO II to be the next generation DCO service that builds upon the success of legacy DCO and delivers on the most requested end user enhancements over the past seven years." said Mills. "DCO's growth and popularity were amazing by any measure.  Every consumer metric pointed to high levels of customer satisfaction and continued growth. DCO had over 1.2 million registered users consuming over 700 million minutes per year in many different scenarios and use cases, ranging from distance learning, mission briefings, to emergency operation center collaboration."
Mills continued, "As popular as DCO was, we knew from customer feedback that we really needed to update the service to be more relevant in 2015 and beyond, so DoD organizations could use it to accomplish their missions. The facts are that DCS was built on 2007 requirements; DCO was built on 2011 requirements and DCO II is built on 2015 requirements – it's really as simple as that, and when you test drive each of these services that becomes glaringly apparent."
DCO II is operated in Amazon's GovCloud, a FedRAMP Infrastructure as a Service (IaaS), that is suitable for unclassified DoD workloads. "We are able to inject rapid innovations and upgrades by now being in GovCloud, while also realizing tremendous cost savings over what it costs to operate in DISA's datacenters."
According to published reports quoting DISA officials, the Total Cost of Ownership (TCO) for DCS is $28M per year. By moving the NIPR DCO service to Amazon's GovCloud, the TCO for DCO II offers significant savings to DoD.
Mills believes there may still be use cases where DoD users request a DISA-hosted option in the future. More particularly, they may call for use with DISA's SIPR milCloud environment to host DCO II for classified usage by organizations that do not want to host their own on-premise version of DCO II.
The concept of enterprise services delivered at the DoD level was to prevent DoD organizations from having to go acquire their own solutions to meet their mission requirements. "Unfortunately since DCO was not truly replaced, the effect has been a balkanization of services, leaving organizations on their own to acquire tools that they had previously received at the enterprise level. With everything going on in the world today, this is not the time to be swapping out collaboration systems. ISIS, terrorism, natural disasters, and other real-world events demand significant cross agency collaboration. A nice thing about this toolset is that it is the same enterprise-grade solution already in use by organizations like the Department of Homeland Security, local first responders, and other key players," Mills noted.
DCO II delivers on many of the promises of a future Unified Capabilities (UC) solution today. "DCO II is the next step in the evolution of enterprise collaboration. It builds on the success of DCO, and delivers now on UC capabilities, instead of going to a totally different solution as an interim before a future and different UC system that may never materialize" said Mills. Some examples of DCO II features that demonstrate this movement towards UC are integrated telephony, mobile device interoperability, integration with office productivity tools like MSFT Outlook, and PKI/CAC integration.  DCO II users are using these now with overwhelmingly positive feedback.

"Our formula for success is to use analyst-recognized, best-of-breed enterprise collaboration tools that users are already familiar with through legacy DCO, greatly enhance the service with requests we've received over the years, get into a continuous innovation rhythm, plus utilize the same delivery and support team from DCO since 2007." Mills said.
DCO II has world-class mobile apps for access to DCO II tools and services. Instead of being an afterthought, mobility was a key requirement for DCO II from the onset. The completely new DCO II chat clients, for example, have touch enabled mobile interfaces that have been adapted for desktop usage instead of the other way around.
Mills closed the discussion with this thought: "It has been an honor and privilege to serve our nation's defenders with a collaboration service they have relied upon to conduct their missions. We look forward to continuing this partnership and high level of service. Based on years of working with and listening to our DoD end users, we are confident we have the right solution and capability to continue into the future with DCO II."
To test drive the new capabilities, register for a DCO II trial account today at http://www.dcocloud.org. For more information, contact the DCO II User Engagement Team dco2@carahsoft.com; 844-442-DCO2. And for UFRs, see here http://connect.dcocloud.org/dcoii-ufr.