One of the biggest challenges of government service is how their personnel interact with customers. Adequately supporting customers can be tricky, especially when serving people with vastly different needs. So, it is vital that government providers know how to support individuals with accurate, time-effective aid for their specific issues – for example, a mental health or public safety crisis.
Equal and Equitable Access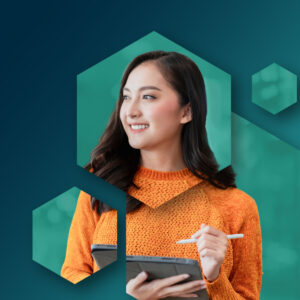 What is the best way to provide care? Offering constituents and customers equal and equitable access and care means government employees need to be prepared to handle a variety of problems. First, the experience of each individual should be at the forefront of every interaction; customers should be treated with respect to their wishes and goals. Second, making the customer feel valued and heard is critical in every encounter. Customer service should not be transactional, but relational. By building trust with clients, agencies establish value now and for the agency's future. Third, service should take into account who the individual receiving the assistance is as a person.
A Look at the Customer
Different customers prefer different styles of customer service. For governments, this means addressing the varied needs of a range of customers, including:
Students, parents, faculty and staff
Veterans
Employees
Survivors of crime and their families
At-risk youth
Patients
Disabled patients and their families
Caregivers
Younger generations
Older generations
Employees must be prepared to actively support the unique individuals that use their agency or organization. It is vital to identify who the customer is as a person, what resources are accessible to them and what their main concerns may be. This can affect all aspects of the interaction, as organizations need to consider what kind of people are reaching out, and how to best orient their services toward their target audience.
Online Support
With the growing presence of the internet in everyone's lives, websites should be created in ways that best serve the end-user. There are a few main questions to consider when determining whether consumer-facing websites and services are meeting their intended goals:
Who is visiting the website? What is their age group and knowledge level?
What is the biggest concern to these customers? What questions are consistently being asked?
What results is the customer expecting on the other end of their experience?
All customers visiting a website will have a shared experience. To create a client-driven solution, first identify their ideal user experience. When customers know what questions to ask, when to ask them, and who to ask they can be confident they will receive the correct solutions they need.
Providing a Client-Driven Solution
Customer service should be client-driven, rather than business-driven. A client-driven solution is based around customer concerns. It is written simply, in words customers use every day rather than the organization's technical jargon.
For government agencies, whose main goal is to be by and for the people, business models should be client-needs focused. In addition, organizations should provide multiple support options for the customer to choose from. This way, if a customer does not feel comfortable with one option, they have other methods of support to utilize. As soon as the customer no longer feels supported, they stop searching for help, which is exactly what we hope they will not do.
Providing client-driven solutions can look like:
Reducing confusion by compiling all resources into one accessible place
Investing in long-term staff that is experienced with the organization and its processes
Providing support options that are available after hours and on weekends
Using data analytics to gain insight into when and where support is being accessed
Customizing software to center around the customer base's needs
Providing options for services in multiple languages
Offering password protection and an emergency click-away button for safety and confidentiality purposes
Clearly directing to answers, helpful resources and next steps
By providing client-driven solutions, agencies can build trust with customers that will allow them to more equitably serve the public.
ConcernCenter works with businesses, school districts, organizations, institutions, and non-profits to support users and solve common concerns. To learn more about effectively aiding customers, visit Carahsoft's page to view ConcernCenter's webinar on customer service.