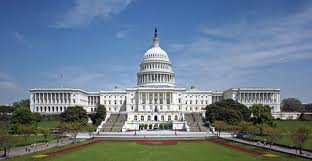 A recent survey from the American Customer Satisfaction Index found that citizen satisfaction with government services is at 64.4, down for the third consecutive year. While this finding is not completely surprising, it should serve as a wake-up call to government that they need to focus more tightly on giving citizens the service experience they want and deserve.
While the effective use of websites and apps for citizen service have lagged behind in the government sector, the sharpest decline in satisfaction was with the "courteousness and professionalism of agency staff." According to ACSI, this decline may have to do with the staff reductions in the federal government that have left existing staff overburdened.
While technology may not be the number one issue in the service experience, it can help take the pressure off overworked staff. By improving the quality of information offered on agency websites and social accounts, organizations can greatly reduce the number of inbound requests. One approach is to open up agency data making information more readily accessible to the public for more informed decisions.
We'd love to hear from you. What are you seeing that's working in citizen service and experience? Would technology help alleviate your staff?