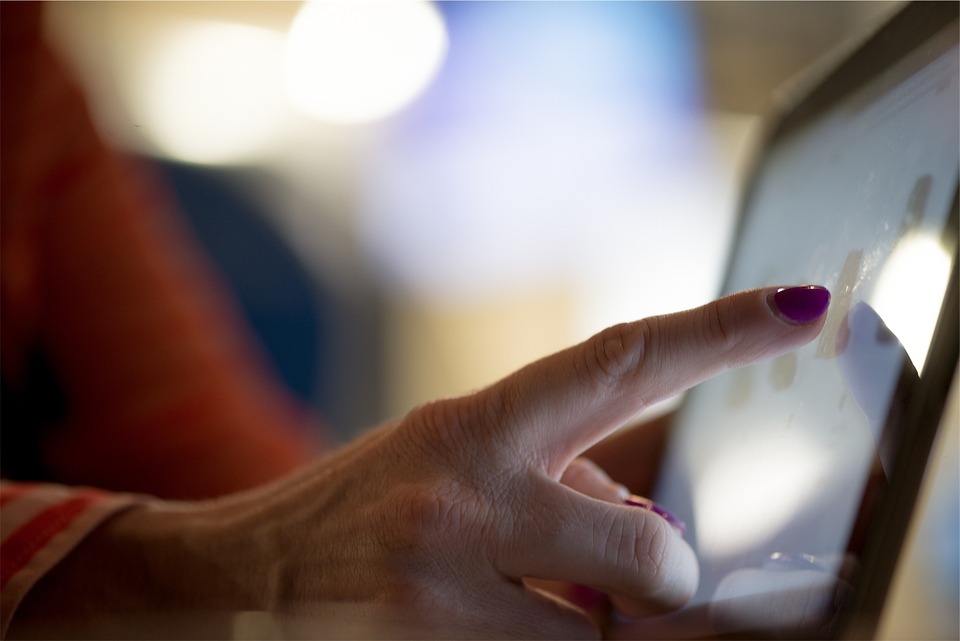 June 30th marks the 16th anniversary of the passing of the Electronic Signatures in Global and National Commerce Act (ESIGN), which recognized eSignatures as a valid form of authorization. 10 years later, Congress passed a resolution establishing National eSign Day, which stands to recognize the benefits of eSignatures and encourages their use. While this day marks a great milestone in the normalization and certification nationwide of eSign services, adopting electronic signatures in public sector organizations, and in turn going paperless, has been a long time coming.
For years agencies have been "greening" their operations to increase efficiency and reduce costs. Unfortunately, today many administrative and citizen-based government processes still rely on hard paper. This is especially true for tasks that require signatures, which often involve huge amounts of printed paper to comply with strict regulations and policies.
All of that is changing with the release of Adobe Sign (formerly Document Cloud eSign Services); federal, state, and local government agencies can now extend their paperless initiatives to traditionally paper-heavy procedures with the confidence and security that Adobe products provide government users. Adobe Sign, part of the Adobe Document Cloud, is also a part of Adobe Acrobat, which millions of individual and enterprise users access daily. This integration simplifies the need for additional software and continues to drive the move towards digital and paper-free government.
Benefits and Challenges of Going Paperless
Adopting paperless processes is becoming a requirement for many organizations and Adobe Sign is helping agencies fast track their paperless efforts. With Adobe Sign, it's easy to get the signatures and approvals government agencies need to comply with mandates and do so in a secure, organized fashion.
Beyond cutting down on paper waste, the benefits of adopting eSignatures to go paper-free include:
Simplified storage: Document storage is made easier by scanning and saving all incoming documents, providing easy access for users
Increased efficiency: Instead of leafing through piles of paper, employees can simply search for a document electronically
High security: Documents are stored on secure servers, meaning that only authorized users can access the information. Sensitive information is more protected in the cloud than in a traditional filing cabinet
Automatic auditing: Adobe's digital document management systems assign a unique number to every document, automatically generating an audit trail which allows users to track changes while keeping the original
Yet despite the advantages, many organizations continue to operate using dated techniques that fail to meet the expectations of the modern citizen. A recent IDC study found that 72% of businesses reported that improving document processes would likely increase customer satisfaction. However, more than 80% of those processes still rely on paper. Adobe Sign increases overall productivity by modernizing legacy systems and improving internal efficiency to provide better customer and employee experiences.
State of Hawaii and Adobe Sign
Since taking office in December 2014, Governor Ige has signed over 1,100 hard document, resulting in a massive, unsecured paper trail. Therefore, in late 2015 under the mandate of Ige, Hawaii's Office of the Governor began using Adobe Sign and started processing all documents electronically. Other departments are expected to submit documents using an electronic routing form template via email, instead of a traditional hard copy or standard email attachment which increases security as the emails are encrypted in flight.
Under Ige's direction, many other Hawaiian state agencies have adopted Adobe Sign to better serve citizens and cut down on waste. Hawaii's Department of Human Resources Development recently authorized all departments to use electronic signatures and digital documents in lieu of existing paper forms. All other HR departments have been directed to develop eSignature implementation plans as well. The end goal is to have all state agencies using Adobe Sign— reducing paper consumption, enhancing sustainability, increasing efficiency, bolstering signature authority and security, and above all, better serving citizens.
In fact, since its implementation one year ago, the State of Hawaii has signed 64,000 documents electronically; leaders expect this number to increase substantially in coming years as 100% digital workflows become the norm. With the continued rollout of Hawaii's eSign Services initiative, the team expects that 25,000 employees will regularly use the solution, accelerating processes and streamlining workflows. In addition to internal productivity, these new digital standards will also provide citizens with faster government services and help Hawaii to reach their geographically disperse population more effectively.
The State of Hawaii's case proves that state and local, as well as federal, organizations can benefit from adopting digital paper workflows. Through reducing paper waste, agencies become more sustainable; by relying on digital processes, encryption, two-factor authentication, and other security measures can be implemented, taking document security to a new level.
The Adobe Sign team at Carahsoft is proud to celebrate National ESIGN day and is even more proud to play a part in providing eSign solutions to public sector customers. For more information on ESIGN Day, click here. To learn more about how Adobe Sign is helping governments increase efficiency to better serve their customers, download this whitepaper, check out the Hawaii case study, or request a personalized demo.
This post was updated on December 2, 2016.