Since 2007, U.S. Army Corps of Engineers has been using georeferenced PDF files as a way to distribute NGA standard map products for demand-based replication. The small size (2-9 MB) makes it possible to disseminate the files across the Internet even with low bandwidth. The files support the distributed printing concept and enables customers to use local plotters to create standard products on demand.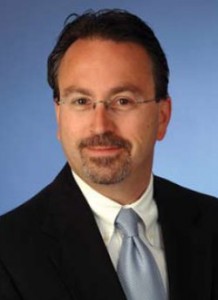 GeoPDF files can be sent to all kinds of field personnel, from engineers on the scene of natural disasters like Hurricane Katrina to soldiers in the field who can utilize Adobe Reader to manipulate the maps. According to the U.S. Army Geospatial Center Geogropher Raymond Caputo, no special training is required, and most computers come with a reader already installed.
A simple, free plug-in from TerraGo is the only requirement for command chain users to view the GeoPDF map. Files are small and nimble, yet embedded with powerful capabilities that allow engineers to work in connected or disconnected modes.
In a recent edition of CarahTalk, Tiffany Goddard, Carahsoft's Director of GIS Solutions, interviewed Caputo on the most recent GeoPDF trends in the government. Listen to the full episode on how government is using this resource to disseminate data.