As technology progresses, communication is revolutionized worldwide. To maintain pace with cybersecurity and technology standards, the United States Government can utilize the transformative features of 5G, the fifth-generation global wireless technology standard for cellular networks.
Transforming Network Standards with O-RAN
With the development of Open Radio Access Networks (O-RAN,) a feature that allows interoperability between cellular network equipment providers, the development and integration of 5G has greatly expanded. The role of O-RAN has important applications in the Department of Defense (DoD), whose goal is to promote national and economic security. By integrating 5G networks into the defense sector, different departments can quickly communicate with each other. With the usage of O-RAN and 5G combined, agencies have a much larger, diverse ecosystem of vendors to choose from.
As with any new feature, there are costs to the implementation process. In the 2021 National Defense Authorization Act, Congress put aside $1.5 billion dollars which is being utilized to develop a unified vision and strategy towards O-RAN and 5G. The congressional statutory language calls out seven big-picture objectives, most of which are centered around promoting the deployment of 5G. These are to:
Add network virtualization
Authorize new security features
Accelerate the development of technology
Promoting the deployment of 5G within the DoD
Develop standards to enable a multi-vendor ecosystem
Create open, interoperable telecommunication networks
Allow interoperability to manage multi-vendor situations
While the act provides ten years to carry out its strategy, these standards should be added as soon as possible due to the fast-paced development of technology.
Aiding the DoD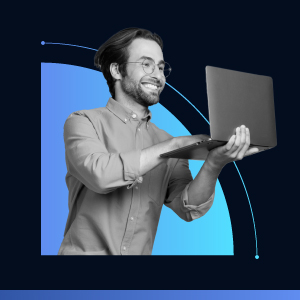 The DoD and 5G form a mutually beneficial relationship. 5G is created with security built in, so an investment in 5G is an investment in cybersecurity. By utilizing 5G at bases, the DoD can test its capabilities, as well as streamline and amplify the effectiveness of non-combat operations. This can include supply chain efficiency, large scale IoT networks, asset tracking and logistics management all while reducing costs. In return, the DoD tests and further funds 5G. The addition of 5G can provide lower mission costs, enhanced speed and provide higher quality operations. It also factors in risk reduction to each operation, by taking the cumbersome human process out of the equation and making certain operations less complex.
For the DoD, the key motivations in testing and using 5G are threefold. One, it aims to achieve streamlined and functioning interoperability, where individuals can handle operations from a single tablet. Two, it aims to reduce the amount of manual handling in operations. Since 5G has the latency to compute such artificial intelligence (AI) and machine learning (ML) capabilities, it can perform time consuming tasks such as perimeter security. And three, the usage of 5G allows the DoD to gather data about 5G to utilize predictive analytics in the future.
The Future of 5G
There is more that 5G can do for military applications. With the advantage of 5G, there may be a paradigm shift in the usage of private wireless and on-demand communication. One of the biggest advancements of using 5G in a military context is the flexibility that comes with 5G being cloud native. 5G provides more capacity than traditional Wi-Fi or hotspots as it focuses on transport networks. With 5G, international communication could be streamlined, as frequency coordination between departments and consumers would no longer be required. 5G comes with the benefits of mobile edge computing and being O-RAN compliant, meaning it is up to Federal standards. This could even be helpful in residential rural and remote environments, where internet and satellite access is limited. There have been tests across various United States bases, aiming to utilize ML to tailor 5G to each user's needs. To get these features, consistent testing is vital, even if it is not immediately profitable.
With all the changes to the way combatants use technology, it is important to enable the military to integrate 5G operations. By codifying new strategies and usage methods, agencies can reference, read and follow through with new procurements. With the addition of 5G, communication within the DoD and nation can be revolutionized in nearly unimaginable ways.
Visit Carahsoft's 5G technology solutions portfolio to learn more about Carahsoft's 5G Summit event and how we, along with our partners, can leverage the best and most reliable services to support your organization's 5G mission.
*The information contained in this blog has been written based off the thought-leadership discussions presented by speakers at Carahsoft's annual 5G Conference.*