Carahsoft is honored to be receiving the 5-year Corporate Membership Longevity Award from the National Association of State Chief Information Officers (NASCIO)!
With a mission to "foster government excellence through quality business practices, information management, and technology policy," NASCIO represents State CIO's and information technology executives across the country providing resources and a vast network in the government space. NASCIO functions as a fusion center where members can share industry trends and collaborate, particularly within the State, Local and Education (SLED) space. Each year, the organization recognizes its partnerships that have held membership with NASCIO for intervals of 5 years, and this year, Carahsoft met its first benchmark.
Carahsoft utilizes NASCIOs partnership as a resource and forum for understanding the industry's evolving challenges—what commonalities, differences and obstacles States are currently facing within technology and how we can help them. NASCIO also creates forums for sharing data and discovering shared interests among industry members. One of the unique benefits of our partnership with NASCIO is access to multiple surveys per year detailing a consolidated list of the most pressing concerns from CIOs so that we can better understand how to address them. As a long standing member of NASCIO, Carahsoft has had insight into these concerns, as well as IT trends within the SLED space.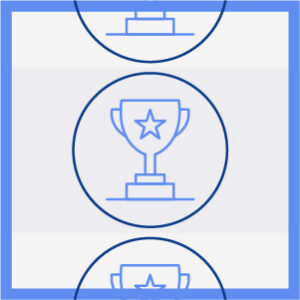 In the last 5 years, we have seen significant changes in Cloud and Cybersecurity within state and local governments. Cloud has become increasingly popular over time with all it has to offer and States have begun moving more and more off legacy infrastructure and into the cloud. For example, adopting cloud mail services and pushing mail into the cloud with ease, as well as moving IT systems for operations like issuing driver's licenses. Though Cloud is still in its beginning stages, progress is being made. Cybersecurity is another area of concentration for States that has seen extreme growth. The robustness and sophistication of defensive cybersecurity within States is rapidly developing. However, arguably, this could be as a response to a plethora of cyberattacks and other criminal activity as one of the largest targets of cyber threats. In the future, we predict States will begin working toward a more consolidated approach to maturing within cybersecurity. Additionally, due to the pandemic response and how quickly States needed to address many different situations, technology and IT modernization will continue to develop and adjust to better serve their communities.
Within NASCIO, Carahsoft has had the opportunity to interact with a unique set of customers, many of which are a part of the public sector, who have a particular set of demands and common requirements. This recognition showcases that Carahsoft has successfully engaged with those customers over time, creating holistic, positive and fruitful individual connections.
Read our press release to learn more about the partnership between Carahsoft and NASCIO.