A good technology is one that meets your needs today. A better technology is one that future-proofs your organization for tomorrow. Many government agencies learned this fact when the Covid-19 crisis required them to pivot practically overnight to remote work and contactless services.
It's understandable if your agency feels safer continuing to rely on the technology that served you well in the past. But your mission, the needs of your constituencies, and your operational challenges continue to evolve. It's imperative that you keep your finger on the pulse of the emerging technologies that will serve you going forward.
It's equally important to stay up to speed on the emerging-tech companies that are delivering cutting-edge solutions. Why? Because emerging-tech companies have the agile mindsets and business models to help you anticipate and respond to the challenges your agency will face in the future.
The Advantage of Ecosystem
Established IT providers can offer proven solutions. But they're also incentivized to focus on keeping legacy technologies relevant and continuing to offer what sells today rather than what will drive your agency forward tomorrow. Similarly, they tend to match in-quarter investments to in-quarter results, rather than take risks on out-of-the-box innovations.
In contrast, emerging-tech companies are more likely to innovate without worrying about existing revenue streams or this quarter's revenue projections. Likewise, they're more in tune with future technology road maps and more responsive to quickly changing market dynamics.
Many emerging-tech companies are innovating around two technologies becoming increasingly important for government agencies: cybersecurity and artificial intelligence (AI).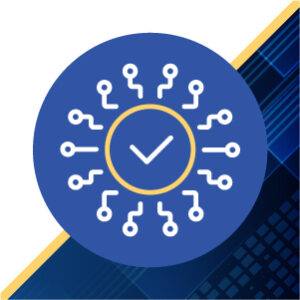 Cyber threats are evolving at a dizzying pace. New threats, along with new threat actors, seem to emerge almost daily. Cybersecurity has become an arms race, and high-profile data breaches, executive orders and regulations continue to drive the need for agencies to invest in the latest and most effective cybersecurity protections.
On the AI front, organizations are collecting data at an escalating pace compared to even a couple of years ago. Agencies will require advanced machine learning (ML) capabilities to catalog and process that data for trend analysis, predictive analytics, and actionable intelligence.
The good news is that a lot of innovating is taking place in both cybersecurity and AI, and a lot of innovative companies are entering the market. These companies are developing new capabilities and spinning up new use cases to help agencies reduce risk and vulnerabilities, and make intelligent, data-driven decisions.
But making use of new point solutions can be a challenge. That's why it's important to look at emerging tech on more than a product-by-product basis. Instead, consider how each solution fits into a broader ecosystem. Many new technologies complement one another and fit together like puzzle pieces to create a larger solution. Approaching emerging tech as an ecosystem can enable you to identify and implement the solution you need faster and with a lower total cost of ownership (TCO).
Partnering for Emerging-Tech Intelligence
As part of our commitment to the public sector, Carahsoft recently announced a partnership with Marion Square to provide market intelligence to emerging-tech companies. Marion Square is a government-focused consulting firm that helps companies serving the public sector improve sales and growth.
Taking advantage of a shared-cost model, companies in Carahsoft's emerging-tech portfolio can work with Marion Square on an initial market assessment to identify product fit and growth opportunities. These companies get information about the competitive landscape, relevant funded projects, and points of contact for these projects. This information helps them build their go-to-market plans.
A key aspect of the program is that it's not one-size-fits-all. Instead, it's custom-tailored to each company's technology offering. In this way, we're bringing government agencies the best technologies to meet their unique needs.
Serious About Serving the Public Sector
Building a program of this nature requires expertise in the public sector market and a commitment to providing government organizations with the most effective technology tools. We start by seeking out emerging-tech companies that don't just try to build a better mousetrap. Instead, we look for innovators that have identified a use case that solves a unique but repeatable problem for a set of government customers.
In addition, we look for companies that are serious about serving the public sector. We know they're serious if they're investing in the staff, operations, and technology necessary to properly serve the market.
Carahsoft also offers a range of services to bring together companies with the agencies that can benefit from their solutions. For emerging-tech companies, we provide access to our network of value-added resellers and prime contractors. We also offer resources for marketing, demand generation, and lead identification and qualification. These value-adds are built on best practices and provided at scale, making them much more cost effective than if the companies were trying to handle these activities themselves.
In addition, we help eliminate barriers to market entry by giving customers access to our network of contract vehicles required to do business with the government. These include Governmentwide Acquisition Contracts (GWACs), Information Technology Enterprise Solutions (ITES), Second-Generation IT (2GIT) and Solutions for Enterprisewide Procurement (SEWP), as well as dozens of state and local contract vehicles.
In short, we enable organizations to connect with the best providers of the best solutions that solve the problems they need to solve. Agencies get access to solutions that address the issues they deal with today. Even more important, they can start to understand the technology that will meet the challenges they'll face in the future.
Visit our website for more information on how Carahsoft can support your organization's mission-critical technology needs.