Trust is the basis of every customer service endeavor which drives interaction between customers and agencies. As such, it is vital for government agencies to establish reliable service to properly meet customers' needs. If employees can create an engaging customer experience, taxpayers will come back to the agencies for services that they can trust. With this pattern, the government can become the most authoritative information source for citizens.
One way to enhance trust is to improve customer service. Politeness fosters trust in customers, which can lead to smoother interactions. Having a quick turn-around time helps ensure the customers' needs are being met. Government services should stimulate the free market by offering customers choices so that they can find a tailored solution. The timely, efficient service of private companies should be emulated in the public sector and has become a tax-payer expectation. In mirroring this service model, the public sector can build trust in their services.
Utilizing Government Initiatives
Another important way to build trust with customers is to meet them at their comfort zone. This differs amongst people. Generally, however, taxpayers want to easily gain the information and resources they need in the usual method and timeframe that they are accustomed to. Government services can be provided on a variety of platforms, such as websites, apps, social media, by phone and in person. This way, agencies can reach the greatest number of people possible in real time. Agencies must keep up with modernization to maintain trust between the public and the government.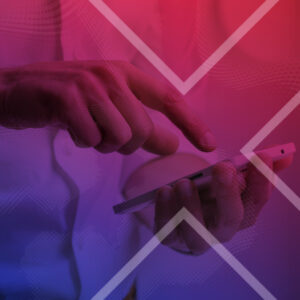 When interacting with taxpayers, agencies need to help remove the complexity from technology. If customers do not know how to navigate government websites and online services, then the aid will be futile. Customers should not be expected to understand agency charts or data just to receive benefits. As such, the public sector must prioritize strong customer service to improve customer experience.
Federal government initiatives, such as the Technology Modernization Fund (TMF), provide support for technological efforts by financially prioritizing customer experience improvement. About $100 million of the funds will go towards improving CX for civilian end users that interact with U.S. government digital services.[1]Agencies should harness such government initiatives to improve upon services. This funding can be used to cut waiting times, eradicate duplicative administration paperwork and streamline access to government services, making the processes more favorable for customers.
Trust in Government
While providing customer support is important, creating effective solutions is equally vital for customer trust. Regardless of how emphatic an interaction is, if it results in an undesirable solution, then the public will lose trust in government agencies.[2] Trust must begin with adequate service, and so customer service must offer effective solutions to taxpayer problems.
Finding the right solution for each customer can be difficult. However, with continuous and effective communication, taxpayer's needs can be fulfilled. Agencies can provide proper aid to help this process. Documents should be processed quickly and available on a multitude of platforms to reach the widest audience possible. Pensions and benefits must be properly paid out to their respective parties including veteran benefits, insurance or health care.
Customers need to be met on their own terms. For example, customer questionnaires should be straightforward and offered in the customers' native languages. This eliminates any confusion or frustration on the customer's part. When agencies use comparative analysis and satisfaction scores, they ensure the services are being provided in the desired manner. After gaps in service are found, the agencies must strategize to improve their training and deliverables. Agencies should use channel shifting such as email alerts to notify customers about updates, or when their document was properly submitted. They should also utilize reminders to alert taxpayers to finish documents. Agencies should not wait for customers to come to them to repeatedly address concerns. Employees must be proactive and engaging with their responses. Ultimately, no amount of communication is too much. Agencies should work to foster a trusting bond with customers.
The Importance of Fostering Trust
Through deploying proactive and diverse customer service, properly implementing technology and creating effective solutions, public sector agencies can provide a desirable customer experience that is both effective and efficient. With these adjustments, taxpayer's trust in government will increase, allowing agencies to fulfill their duty to the people.
View the Government Customer Experience and Engagement Summit sessions to learn more about building trust to improve customer experience.
[1] "Tech Modernization Fund Launches Fresh $100 Million for CX Projects," Nextgov, https://www.nextgov.com/it-modernization/2022/06/tech-modernization-fund-launches-fresh-100-million-cx-projects/368273/
[2] "Experts Call for More Chief Customer Officers in Government," FCW, https://fcw.com/digital-government/2022/06/experts-call-more-chief-customer-officers-government/368563/