When growing up and sitting through math class, students often heard teachers say that students should not rely on a calculator to do their math for them. After all, they would never have a calculator in their pockets. Today, that statement could not be farther from the truth. Now, many students have an entire computer in their pockets with a calculator just a click of a button away. The growth of artificial intelligence (AI) has increased exponentially within the last few decades, and students and educators alike must embrace the latest in AI and education technology to keep up with the pace.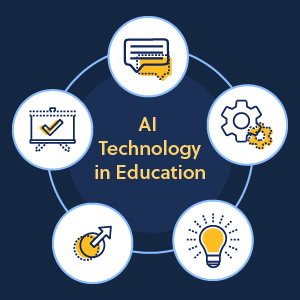 In all learning environments, students and teachers rely on modern technologies to enhance their experiences to be as informational, productive and efficient as possible. In recent years, hybrid learning and collaborative digital spaces became essential components of education for both K-12 and higher education organizations. With this development, education technology has evolved and expanded to include new and more advanced AI systems inside and outside the classroom.
The needs of students are always changing, and educators must constantly adapt to progressive ways of teaching and learn different technologies or platforms that can assist with their daily lessons. With the implementation of AI and numerous benefits of digital learning, all students and instructors can achieve a more wholistic and innovative education. These five topics demonstrate how AI is an essential tool in the learning process for various types of learners across K-12 and higher education.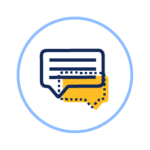 Innovative trends in education technology have made it possible for students and staff to stay connected, whether through remote online learning or collaborative learning in the classroom. AI tools like SMS bots, predictive technology and ChatGPT can assist students in tasks such as navigating their school's learning platforms, researching and preparing information for assignments and getting real-time answers to their questions. AI can also help teachers and professors orchestrate discussion points between students and guide next steps within small group collaborative projects.[1]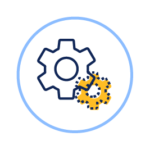 For teachers, implementing AI can help automate repetitive daily tasks like grading tests and quizzes, and catching minor mistakes within written essays. This way they have more freedom and time to focus on in-depth feedback, creating comprehensive lesson plans and spending one-on-one time with their students. Additionally, AI tools can give students instant feedback on their work, allowing them to be more independent in identifying inaccuracies and recognizing successful projects.[2]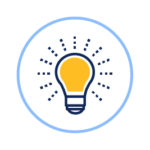 Augmented reality (AR) and virtual reality (VR) are becoming increasingly more popular in students' everyday lives, so using these technologies as a learning tool is familiar and compelling for them to gain valuable experiences in the classroom. Immersive technologies can simulate real-world scenarios for students to gain hands-on experience with low risk, like medical simulations and technical experiments. It also can allow students to break the barrier between their physical space and complex concepts like observing the planets up close or enlarging and examining something microscopic.[3] Not only do AR and VR create expansive opportunities for students to view and understand concepts in new and captivating ways, but they also create an additional, interactive and collaborative avenue of learning for students who may not be as responsive to traditional tools like textbooks and study guides.[4]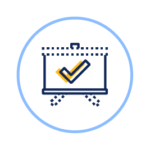 Throughout a student's education, data is continually collected to better understand and predict their developing needs and most effective learning strategies. AI technologies can quickly and automatically analyze and report on this data, allowing teachers and professors to evaluate trends in an individual student's or an entire class's performance. Empowered with this knowledge, educators can tailor their lesson plans and take a more proactive approach to supporting students' needs, ultimately increasing academic improvement for all.[5]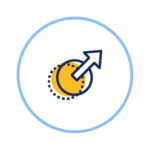 Student's learning styles can vary depending on many factors. For example, some students learn best through more visual and interactive experiences, while others may learn best through memorization and flashcards. Analyzing data collected by AI can help teachers be more informed and prepared educators for different kinds of learners. By applying the insights gathered from AI algorithms, educators can create personalized tracks for individual students, including aspects like adjusting the types of content, working with their comfortability, tailoring to their pace of learning and understanding their comprehension of learning objectives.[6] Additionally, AI technologies can help teachers plan, schedule and produce suggested lesson ideas more efficiently so they can target instruction and reduce the time it takes to create activities that best support each student.[5]
As AI becomes more common in education, maintaining academic integrity and validity within assignments of any kind will remain top of mind for educators. While earlier AI systems are designed to help students achieve academic success, newer AI systems are intended to empower teachers to optimize the use of artificial intelligence for students and encourage positive, ethical engagement with AI technologies.[7] Fostering trust among educators to cultivate the most prosperous learning environment through the implementation of AI can further personal, social and educational growth for all students.
Explore Carahsoft's education technology solutions to learn how your organization can work together with our top innovative EdTech vendors to bridge the digital divide and meet the demands of modern education.
Resources:
[1] Office of Ed Tech. "AI and the Future of Teaching and Learning: New Interactions, New Choices." Medium, https://medium.com/ai-and-the-future-of-teaching-and-learning/ai-and-the-future-of-teaching-and-learning-new-interactions-new-choices-c726bcf03012
[2] Shonubi, Olufemi. "Council Post: AI in the Classroom: Pros, Cons and the Role of Edtech Companies." https://www.forbes.com/sites/theyec/2023/02/21/ai-in-the-classroom-pros-cons-and-the-role-of-edtech-companies/?sh=2cb4a227feb4
[3] Dick, Ellysse. "The Promise of Immersive Learning: Augmented and Virtual Reality's Potential in Education." Information Technology and Innovation Foundation. https://itif.org/publications/2021/08/30/promise-immersive-learning-augmented-and-virtual-reality-potential/
[4] Dani, Vishal. "How Augmented Reality Creates Interactive and Engaging Classrooms." Kitaboo, https://kitaboo.com/augmented-reality-creates-interactive-and-engaging-classrooms/
[5] Gururaj, Tejasri. "10 Examples of Artificial Intelligence Improving Education." Interesting Engineering, https://interestingengineering.com/innovation/examples-how-artificial-intelligence-improving-education
[6] Dani, Vishal. "9 Trends in Education Technology That Will Have a Major Impact." Kitaboo, https://kitaboo.com/trends-in-education-technology/
[7] Office of Ed Tech. "AI and the Future of Teaching and Learning: Engaging Educators." Medium, https://medium.com/ai-and-the-future-of-teaching-and-learning/ai-and-the-future-of-teaching-and-learning-engaging-educators-141e90c5e29f