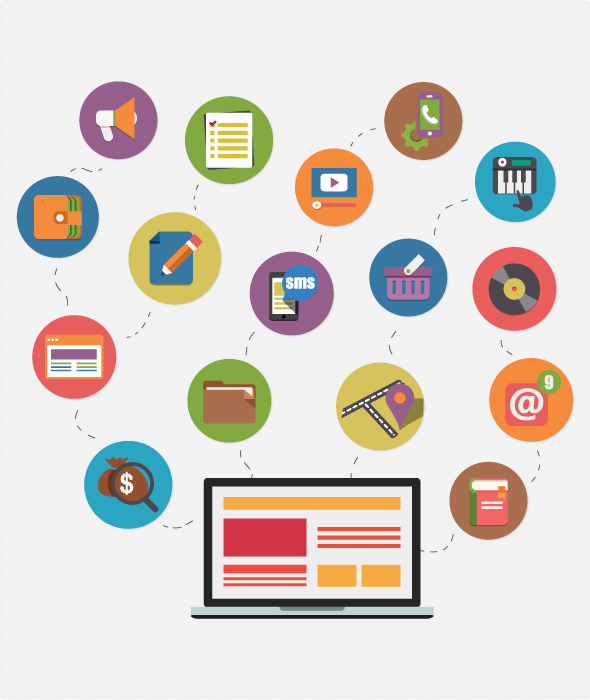 Government agencies of all sizes – from small towns to the cabinet level departments – are looking for ways to become more efficient in communicating with constituents. The digital, always-on world we live in forces government communicators to re-evaluate customary methods of communication. Traditional mailers, in-person meetings, and call centers were replaced with web sites and email but now even these modern technologies feel like an antiquated platform for communication.
Today's government agencies are increasingly challenged to push the limits on the digital experiences they offer citizens while keeping accessibility in mind. It's not enough to have a website – that site has to be mobile enabled with key information available within just one or two clicks. And ideally, the site will respond and remember users to create more personalized experiences with auto-filled forms and other stored data. So how can agencies continue to innovate in a world of growing change?
Open Source
Providing open source collaboration solutions for staff enables organizations to truly go mobile and better serve citizens in the field. The city of Ventura, CA moved their email, messaging, calendars, and task management from an 8 year old Microsoft Exchange service to a web-based architecture with Zimbra. Now, two-thirds of the city staff, including first responders, are on mobile and have the ability to access information and communicate securely anywhere, anytime. Employees are no longer tied to their desktops, while IT teams do not have to deploy bulky infrastructures because Zimbra is web-based. Zimbra has lowered operational and support costs and is flexible enough to connect with other devices and services, like VMware.
To learn more about how Zimbra is supporting improved internal and external government communications, watch this complimentary webinar on-demand or check out this Ventura, CA case study.
Manage Relationships
The City of Chandler Arizona is known for its transparency. With this distinction, officials are careful to ensure that citizens are able to access and connect with their city government when and how they want to. Similarly, the City of Philadelphia is committed to transforming their government into a nimble customer service operation. By building apps, Philadelphia has brought city services to constituent's fingertips. Both Philadelphia and Chandler are champions of developing lasting, productive relationships with their city residents; they're finding success by centralizing city services, sending push notifications, branding their custom city applications, and providing instant translations for greater accessibility. How are they doing all this with city limited resources? Both use Accela Citizen Relationship Management systems which inherently transform how cities operate by focusing on efficiency, citizen service, and transparency.
Find out more about how creating lasting citizen relationships saves time and money by downloading this whitepaper from Accela.
Cultivate User Profiles
Allowing users to create accounts on your site enables more personalized interactions. Using the data in the person's profile, website content can be dynamically tailored to their needs and interactions. But simply creating a subscription function is not enough. The log-on process should be easy and seamless; consider using a social sign on via Google or Facebook to make managing accounts easy. This also reduces the number of usernames and passwords people need to remember; it also is effective in keeping user information up to date.
Read more about how to help citizens create and manage their profiles as well as other guidelines for government communication success by downloading this resource from GovDelivery.
Communication with citizens will continue to evolve as technology changes and user expectations and preferences develop. For more information on the technologies and tactics being used to meet citizen expectations, register for our Citizen Engagement Seminar this June, featuring David Bray, CIO of FCC, and Gregory Godbout, CTO of EPA.