There is no denying that the Internet has revolutionized self-service as we know it. From banking, to shopping, to research, and more, it seems that everything customer-service related is now beginning (and sometimes even ending) all online. This transition from face-to-face communication to complete virtualization, both at a desktop and on a mobile phone or tablet, means that websites must be responsive, engaging, and effective.
Constituents expect government websites t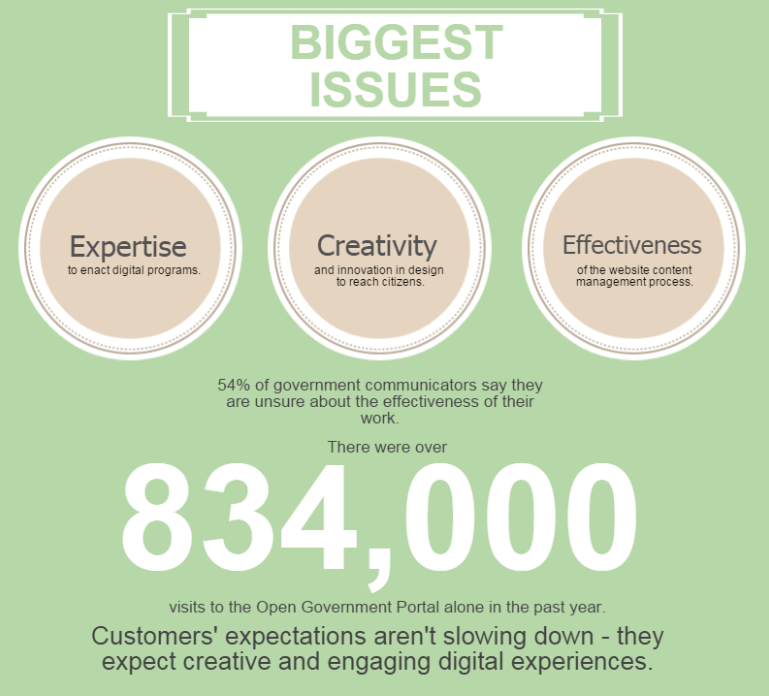 o look and feel like their commercial counterparts act – responsive, dynamic, interesting, and user-friendly. The customer experience should come first in any web-designers mind. In 2014, website content management was an IT buzzword across the Canadian government, but now it's no longer just about placing content on a page, but rather a critical piece of citizen involvement and engagement. In fact, in a recent Adobe Government survey, 98% of respondents said that digital communications should be an important part of their agency's strategy, yet only 33% of government communicators believe they have the tools necessary to communicate effectively.
Still, the public's expectations aren't slowing down – they expect creativity, responsiveness, and effectiveness in their digital experience. Download this Adobe Website Content Management infographic to learn more about how your organization can improve your website to increase citizen self-service.