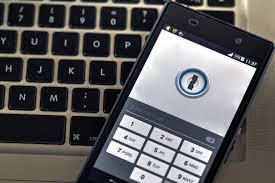 The 2016 Mobile World Congress revealed some powerful insights on what matters in mobile security. The focus of this year's show was not the devices, but the network they run on. Focusing on securing the networks that allow organizations to address the relentless growth of voice, data, and video traffic in support of mobile workers and applications, it's clear the world of mobile is changing yet again. In response to these transformation challenges facing business and government alike, the F5 Networks team is finding innovative ways to help what wireless network providers and managers are struggling with.
With the new 4G and 5G networks and IP traffic expected to triple between 2014 and 2019, service providers will need to secure all points of the network in real time and on a dynamic basis. Security technicians will need to mitigate DDoS attacks and device-oriented attacks, and absorb high volumes of traffic while quickly detecting and shedding bad traffic. Add to this the explosion of the Internet of Things and government is faced with the perfect storm of mobile security demand that is leading to a new security paradigm for service providers: high performing solutions that can offer a multi-domain and multi-layer set of services that can be deployed across the network.
For public sector agencies, awareness of these underlying infrastructure challenges can help inform their mobile and BYOD strategies. Organizations are operating their own mobility policies while others are enabling mobile transactions for citizen self-service and citizen engagement. Today's BYOD programs are becoming more successful in building security from the ground up, but with access to personal identifiers and confidential information about citizens and national security, government employees need to be particularly cautious and aware about their mobile presence. Thus, mobile security teams must be on the cutting-edge of BYOD cyber technology.
F5 provides strategic control points for mobile applications from the endpoint to the data center and to the cloud, enabling unparalleled security, performance, and agility. With F5, federal agencies can make the leap to BYOD or transition from controlling the entire device to simply managing applications and data on the device, solving concerns around work and personal access to devices.
For more information on F5's solutions check out these resources and register to attend F5 Networks Government Technology Symposium on June 16 in Washington, DC.