Software applications that streamline communication, promote collaboration, and create structured reporting practices are powerful tools that agencies can use to optimize project management workflows.
Large organizations find these tools valuable because they can bring the operations of hundreds of users across multiple departments under one umbrella.
This doesn't just happen on its own, however. Implementing these tools at scale comes with implementation challenges.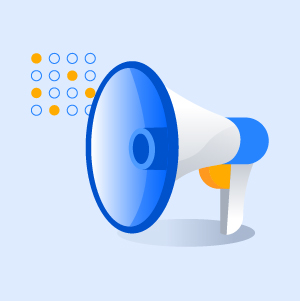 To successfully scale these tools, federal agencies should take a measured approach that takes their needs, size, and budgets into consideration. Moreover, ongoing training helps agencies avoid the inherent challenges of scaling new workflow management applications.
Using these techniques, Apnatomy was able to help a federal institution onboard 800+ team members across hundreds of teams in three months.
Here's what we learned:
Identify the Baseline
Before agencies can scale new applications, they have to know how the organization currently operates. Discussions with the leadership team, as well as project teams, should reveal their current development methodologies and processes, the type of tools they use, and how they facilitate day-to-day operations.
The next step is to figure out what infrastructure currently exists within the agency and whether it will be carried over or revamped. Questions to consider: Will the application run on the cloud, on-premise or via a hybrid cloud solution? What technology does the organization need to support the applications? What else will be needed for deployment?
One challenge is determining how much a new application needs to be scaled. For example, if a large federal agency needs a solution for a $1 billion project with thousands of users and hundreds project teams, planning the application's structure can feel daunting.
To remedy this challenge, the project's organizational hierarchy should be broken down until individual teams can be identified. Even if there are hundreds of teams, each one is typically 10 or 15 teams at most. Focusing on smaller pieces of the process makes it easier to build a scenario that scales.
After identifying the resources needed to scale, the next step is to map out a timeline that includes near-term goals—like the software's implementation and holistic integration within projects—as well as longer term goals of business and organizational needs.
Get Buy-In at Every Level
Solidifying agency reporting requirements is a crucial part of workflow software. Many agencies have specific ways in which they review projects to maintain their funding and justify their expenditures.
Additionally, most government projects are made up of smaller companies and contractors, meaning there are often several disparate reporting structures and leadership teams without one main point of contact.
Gaining buy-in from the different leadership teams up front—and agreeing on universal reporting mechanisms—is critical for rapid deployment.
When project stakeholders agree on a strategy, it's time to get buy-in from employees—the ones who will actually integrate the application into their day-to-day operations.
It's not unusual to encounter resistance from seasoned employees. After all, they've probably been through the process before. Without buy-in, they might view the new applications as more tools they won't use.
To break down barriers and get buy-in, agency leaders need to be clear about the value the application adds to the organization, and specifically their day-to-day operations. They need to assure employees that new tools will come with customization, support, and ongoing training and mentoring.
Support for users means training them to be self-sufficient with the tools as well as supplying ongoing education. This is critical element to ensuring that new applications are integrated into a project's workflow for good. Empower users to seek additional ways to make the application their own as the projects and needs change over time.
For more information, email Jason White at jason@apnatomy.com and visit Apnatomy.com.