In today's climate of digital transformation, the relationship between our government and its citizens is becoming increasingly more immersive – is your agency leveraging the right tools to optimize experience and maximize security, efficiency and quality?
Find out at Adobe's week-long webinar series running Monday, January 29 – Friday, February 2, 2018: Empowering Your Government Business.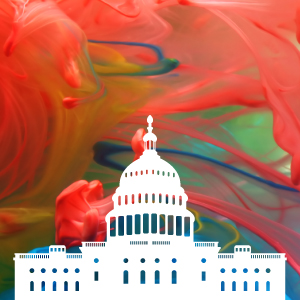 Whether you're a seasoned professional or new to Adobe's Digital Media solutions, Adobe is offering the opportunity for customers to tour beginner, intermediate and advanced capabilities within the Adobe Document Cloud, Creative Cloud and Adobe's latest eLearning solutions' finest features to help you empower your government business and meet your public sector agency's needs.
These are our top six highlights that attendees can expect to take away from the series:
Meet Adobe experts.
The week-long series is structured to progress from beginner-level skills at the start of the series to more advanced, technical skills at the end of the week, with a full-circle ending on Friday, February 2, which will be an "Ask the Experts" day. The sessions give attendees the opportunity to get direct insight on tips, best practices and strategies from our Adobe product specialists at Carahsoft.
Advanced techniques for getting the best out of Acrobat DC.
On perhaps the majority of cases, citizens' first experience with your agency will be online, submitting a form or other information. Attendees will get an extensive overview and thorough coverage of how to best utilize the application for all your fillable form needs in a way that will encourage and empower users.
Latest Innovations with Photoshop.
Attendees will get an exclusive look at the newest upgrades as well as some of the best tools for color correction and dynamic photo edits. As well as the best ways to organize and tag your collections.
A full breakdown of Adobe Sign.
Concerned about security? Learn how to master security for your forms and get the most out of Adobe's all-in-one send for the signature toolset. With a full breakdown of Adobe Sign, including an overview of how to integrate Adobe Sign with Acrobat DC, attendees will be on their way to becoming Adobe technical experts themselves.
How to create and build a project from the ground up.
A look at how to get started with powerful browser based tools, including Adobe Stock and Spark. Learn about how you can utilize these programs to create powerful assets for your agency's social media platforms through graphics, web pages, videos and more.
How to build a creative, fully functional website using the intrepid Adobe Muse.
There's no longer a reason to sacrifice design aesthetic for function. Learn how Adobe Muse allows users to easily merge function and design with no code and no hassle. Attendees will learn how to construct a dynamic webpage that adjusts and reformats to look the best from desktop to tablet to mobile.
Meet our Adobe Product Specialists.
The event is also a great opportunity to meet Carahsoft's Adobe demo team and product specialists, Ashley Weston, Gary Reburn and Tony Arenas, who will present the webinars in the series.

See the full list of sessions and register for the Adobe Webinar Series: Empowering Your Government Business, running January 29 – Friday, February 2, 2018. You can also join the conversation on Twitter during the series by following the hashtag #AdobeEmpowersGov.