The Coronavirus pandemic has spurred noticeable changes in the way individuals within most organizations collaborate with colleagues, interface with the public, and get their day-to-day business done. Many have transitioned to telework, brought on virtual training platforms, and secured tools for managing or signing documents electronically. While employee safety certainly ramped up efforts to modernize, especially in the government sphere, the underlying push to modernize and adopt more cloud infrastructure continues in full force into the future.
The New Administration Sets IT and Cybersecurity Plans
As is customary to accompany a transfer of power, President Joe Biden announced his planned initiatives, which include making "federal IT modernization and cybersecurity top priorities during the early days of his administration — second only to COVID-19 response, it seems." Biden's transition team indicated that the administration "will provide emergency funding to upgrade federal information technology infrastructure and address the recent breaches of federal government data systems," as "this is an urgent national security issue that cannot wait." All in all, U.S. cybersecurity capabilities need to be strengthened to prevent breaches and a possible crisis over top of the current pandemic that has affected 25 million Americans thus far (Billy Mitchell).
CISA Recommendations for Remote Work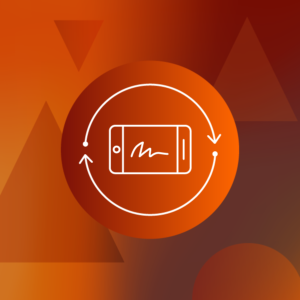 With no immediate safe end to remote work for those who are able to do so, the Cybersecurity and Infrastructure Security Agency is also warning that poor cyber standards can put an organization at risk for a major attack. As such, an analysis report released on January 13th by CISA outlines security practices. The report indicates, "These types of attacks frequently occurred when victim organizations' employees worked remotely and used a mixture of corporate laptops and personal devices to access their respective cloud services." It is therefore recommended that organizations establish a solid baseline for remote work and use platforms that allow for customized security settings (Sara Wilson).
IT Infrastructure Requirements
Major American government agencies are steadily stepping up to modernize, but the requirements for cloud solutions are strict. Platforms must adhere to different compliances, such as SOC, or achieve certain certifications, such as FedRamp, and tech companies are answering the call. In turn, by leveraging VPNs, setting up servers, and accessing cloud services, agencies from the state and local to the federal level are seeing the benefits of these solutions in remote work. Navy Vice Adm. Nancy A. Norton, Defense Information Systems Agency director, says, "The COVID-19 emergency drove us to enhance our telework tools for our workforce" and from here on out, "I think the world has probably recognized the value of telework and the ease at which we can telework." DISA, which is on the digital frontlines in cyber and information technology, "enabled a more than 1,000% increase in telework connections for joint mission partners around the globe" through VPN functionality (David Vergun).
Modernizing Form Workflows
Aside from the infrastructure changes that remote work entails, it also drives changes to internal and external workflows, particularly those involving forms and signatures. With a large portion of the workforce operating remotely and citizens continuing to require public services, end-to-end solutions that allow for hosting documents, signing electronically, and tracking from start to finish become essential. Agencies are encouraged to secure their internal operations and make their public-facing operations fully digital and accessible across devices. The pandemic has quickened the call to action for government entities to modernize, but the efficiency of telework and the ever-present threat of cyber-attacks indicate that this trend will continue.
From top government organizations ramping up their IT infrastructure, to state and local governments adopting hosted solutions for day-to-day operations, the overall success of remote work that the pandemic necessitated shows that "we have learned how to work with our workforce in ways that we never did before," says Norton, "and I think this is something that […] is going to continue."
Looking to accelerate document processes within your agency? Discover how Adobe is paving the way for a digital document revolution in our 8-part webinar series, Integrated Paperless Processes From Start to Finish!