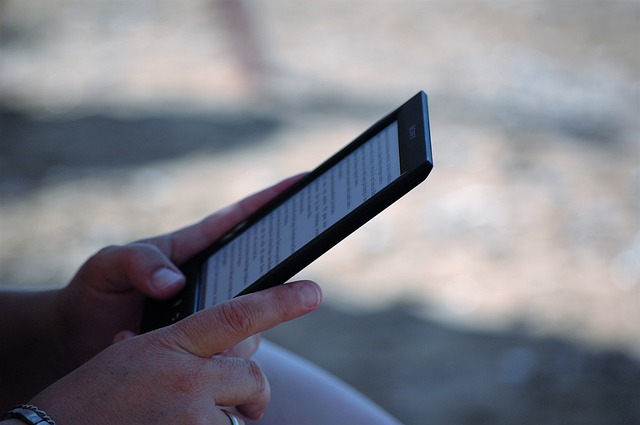 With shorter, colder days upon us, it is a great time of year to curl up with a hot beverage and take in a good book. Since more and more of us are doing that reading on devices rather than paper, we wanted to throw a few e-book options into your reading queue. And while these stories may not be bound for big screen adaptations, the issues discussed within these pages are real and address the challenges we face each day.
Here are six eBooks you should add to your list:
This book, written by experts at VMware and Carpathia, breaks down the National Institute for Standards and Technology's (NIST) lengthy guidance strategy on adopting cloud technologies to meet federal guidelines. This quick read breaks down the most important pieces of the policy, including how to enact the ten requirements of cloud computing, according to NIST.
This definitive guide to the NASA SEWP V GWAC gives readers insight into how best to use the vehicle – both the vendor and buyer side – to procure the technologies that government needs. Combining the latest SEWP updates and service highlights, this eBook offers readers information on best-of-breed solutions that address key government IT initiatives. Contributors include individuals from the SEWP contract shop, government buyers, and technology experts.
From VMware and Carpathia, this book looks at the difficulties government has had in implementing the Federal Risk and Authorization Management Program (FedRAMP), which works to standardize cloud access across the federal government. From first-hand accounts, find out how federal leaders are working to make sure the program is more effective, moves faster, and does what it's designed to do.
Platform as a Service (PaaS) holds the promise to reduce costs and increase IT efficiency, but government has been slow to make the switch. This collection of articles from Red Hat dives into the legitimate challenges government organizations face in implementing PaaS solutions and talks through ways to overcome these issues.
The United States Government Accountability Office estimates there was $115.3 billion in improper payments in 2011. With the government committed to being good stewards to taxpayer money, how can they use technology to thwart the efforts of those who want to defraud government programs? This book outlines SAP's six step fraud management strategy.
Leading government organizations are using semantics – a data model that focuses on relationships in data in order to add context and better understanding – to better integrate data and build smarter applications. Check out this book from MarkLogic to find out how to enable your organization to turn all data into valuable, actionable information.
So warm up your cocoa, find a comfy chair, and get reading. Once you've read any of our suggestions we'd love to hear your thoughts. Happy reading!
s