We hope you enjoyed our previous post outlining The Department of Homeland Security's weekly themes for National Cyber Security Awareness Month – in addition to that resource, we have your list of can't-miss cybersecurity events happening this month.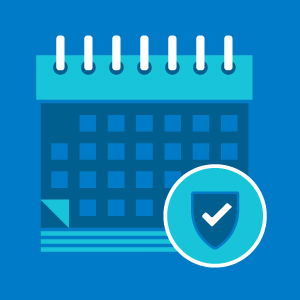 Mark your calendars and pre-register, where applicable, to take advantage of these opportunities to learn more about the current state of today's evolving threat landscape and the latest technology solutions available to help your agency adapt to these new realities:
October 11, 2:00 p.m. (ET)
Cyberattack methods are evolving faster than IT security teams can keep up. FireEye's complimentary webinar will explore the trends that define today's threat landscape, based on Mandiant's investigation of the year's successful breaches and cyberattacks in their M-Trends Report. Analysis will focus on trends in phishing, modern attack telemetry and methodology, emerging global threats, and defensive strategies.
October 24, 2:00 p.m. (ET)
Join Lookout and Carahsoft for a live webcast to hear insights about the highest risks to mobile security in government stemming from three threat vectors: networks, applications and devices. Lookout will demonstrate features of their Mobile Endpoint Security, including deployment and activation, threat detection, managing application risks, remediation, and MDM integration.
October 24, 12:00 – 2:00 p.m.
This working lunch session in Philadelphia explores how cloud adoption and mobile technologies have changed the threat landscape, and how to government agency IT and security professionals can adapt to new challenges in identity management and regulatory compliance. Join executives from Okta, Skyhigh Networks, and GuidePoint Security to discuss best practices in multifactor authentication, single sign-on, shadow IT visibility, hybrid access management, data-loss prevention, and data-compliance capabilities.
October 26, 7:30 a.m. – 3:15 p.m.
Industry leaders and innovators in the federal technology community will come together to discuss how agencies can successfully make the shift to the digital age, and fundamentally change the way they are able to interact and work with constituents. The summit includes speakers from various perspectives sharing their insights about those security issues in the following four presentations:
Cybersecurity from the White House
Get Real about Security
Fireside Chat: The Security Challenge of End Points without End Points
Cybersecurity: What's Next? Panel
More events are added to our events page every week.