Representatives from the Atlassian team at Carahsoft and Praecipio Consulting attended the recent Defense Intelligence Information System Worldwide Conference (DoDIIS), hosted annually by the Defense Intelligence Agency (DIA).
The purpose of the conference is to bring agency leade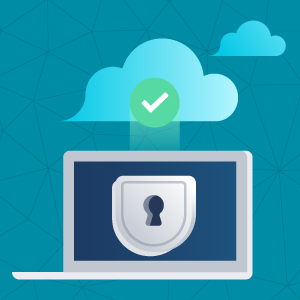 rs and other stakeholders together to address IT challenges and complexities facing the intelligence community. This year's theme, "Data as a Weapons System: Revolutionizing Intelligence," was both timely and relevant.
Our representatives took the opportunity to meet with customers and ask about their priorities. We asked about their biggest challenges, what keeps them up at night, and what role they saw for software partners.
Here's what we learned:
Security is a Struggle
Agencies of all sizes struggle to modernize outdated, derivative, stove-piped, inefficient tools and methods. They're eager to upgrade, but not at the expense of security. In particular, agencies recognize the benefits of migrating to the cloud, but only when the product offerings meet federal security requirements. Among the concerns of agency leaders is that the solutions meet the criteria necessitated by the authority-to-operate process (ATO). The ability to manage access to data in the cloud is another high priority.
Development Is Drawn Out
An organizations' success at creating and updating applications is related directly to the type of development environment they cultivate. Agency leaders are aware of the need for a contemporary approach to development operations. They see that modernizing their IT systems goes hand-in-hand with modernized DevOps, with an emphasis on interdepartmental collaboration, continuous integration, automated testing, and consistent feedback.
Agile Needs to Adapt 
Federal agencies have their own unique cultures, different from private software companies. Even as they push for more agile approaches to operations, they require partners and tools that can adapt to their idiosyncrasies. The shift to collaborative, agile approaches can take time, so agency leaders are starting with how they conduct project management and how they coordinate among different geographic locations. The goal is to integrate IT security and development in ways that work for federal agencies. That includes getting security teams involved early on, to establish an interdependency that yields beneficial results over time.
For more insight on cultivating agile development operations that leverage emerging technologies, visit https://www.carahsoft.com/vendors/atlassian