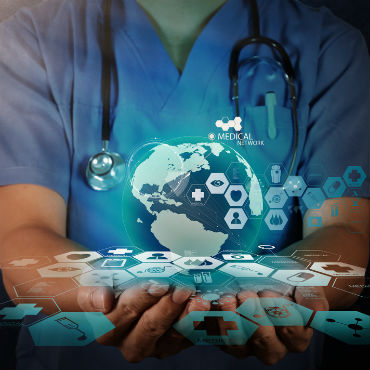 HIMSS, the largest U.S. Health IT show, recently wrapped up its 2015 event. More than 38,000 attendees enjoyed five days of in-depth panel discussions, engaging keynotes, and technology demos.
Cloudera was one of the exhibitors and speakers at the show. They shared their insights on the impact of Big Data, both at the event and in the healthcare industry in general, in a recent blog post.
Cloudera hosted an educational session, entitled "Better Care with Big Data," featuring leaders from Kaiser Permanente, Cerner, and Children's Healthcare of Atlanta. This roundtable discussion focused on state-of-the-art software in information-driven healthcare with Hadoop. The conversation ranged from eradicating hospital-borne sepsis, to the need for better metadata in order to navigate and enrich EHRs, to improving NICU outcomes by reducing passive sources of infant stress, to striking the right balance between data size and quality in bioinformatics.
A similarly wide range of themes was seen throughout all of the show sessions and on the show floor. As Cloudera reported, three key areas that came up repeatedly have tight ties to the smart use of Big Data:
Continuing momentum on precision medicine as an approach to care – according to NIH, precision medicine is "an emerging approach for disease treatment and prevention that takes into account individual variability in genes, environment, and lifestyle for each person." With this definition, it is clear how this approach is dependent on the ability to analyze many different types of data sets.
Consistent focus on quality – there were a number of sessions that looked at how to use predictive technologies to contain and even eliminate hospital-acquired infections.
Growing device options with an eye toward their interoperability and the data they generate – the show featured an incredible number of new and innovative devices, outperforming anything from the past. Additionally, there was a deep focus on the information architectures behind the devices as attendees were more serious about implementation at scale. For example, the sponsors of the OpenSource Integrated Clinical Environment (OpenICE) were actively sharing their philosophy that the more devices in clinical settings, the more important it becomes to make data work together.
All of these trends, as well as others at the show, point to the fact that new approaches in research, clinical care, and administration will need and generate more data than ever before.  What are the Big Data solutions you are seeing in the healthcare field? Let us know below in the comments.