Between concerns over public health at the ballot box and threats to our democratic process from foreign actors, maintaining secure elections has never been more important. That's why Carahsoft and FedInsider teamed up to bring you this look at the innovative cyber security defenses needed to protect our elections, the foundation of our democracy. We spoke with election security experts, from federal commissions, state and local agencies, and industry-leading technology providers to learn how they are teaming up to assess threats, implement secure digital infrastructure, and prioritize voter safety.
Our election experts spoke on their efforts to combat a variety of threats including:
Disinformation Campaigns

Threats by Foreign Actors

Absentee and Vote-By-Mail Ballot Concerns

In-Person health Concerns

Voter Booth Hacking

Voter Registration Data Hacking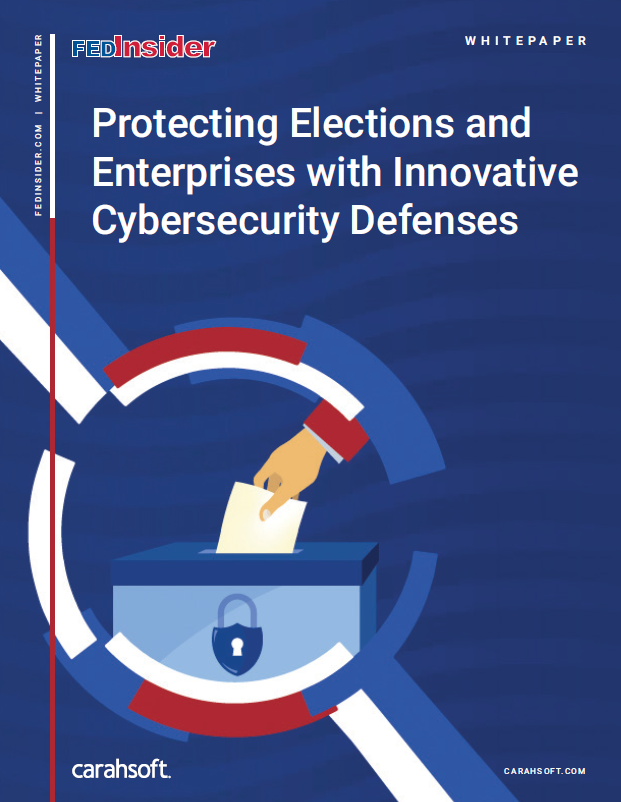 Our complimentary whitepaper documents their wisdom gained on the front lines of this fight to ensure a free and fair election. Complete the form to read our findings.