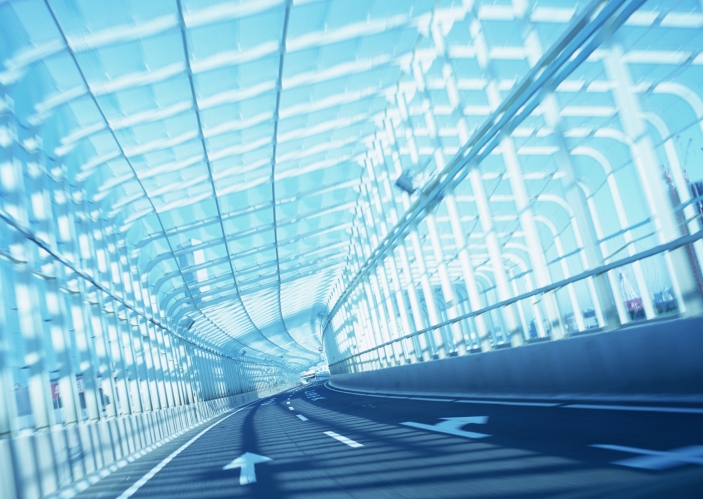 Digital government refers to the production and delivery of information or services from the government to its citizens using digital technologies. Government organizations want to be able to more efficiently address citizen demands and subsequently share plans of improvement where citizens already are—online. This often involves the creation of more user-friendly websites or IT tools to increase engagement. The first step to digital innovation, however, is harnessing the valuable insights available in big data to know where change needs to take place.
Transitioning to the digitally focused government that citizens are growing to expect is a top priority for many government organizations. Digital government can transform bureaucratic, paper-driven processes into agile, digital experiences; but this kind of transition requires innovation. To be truly successful, these changes must be driven by smart minds, willing to take risks and move away from the status quo. But this is only one step –cutting-edge ideas must be supported by the right technology to make them effective in practice. Still, regardless of how powerful the idea or how confident the team, agencies are still up against daunting challenges that rest in the sheer complexity of the IT systems that store agency data. While the data that makes a digital government transformation successful may already be within an agency's network, accessing it and subsequently interacting with and analyzing it is incredibly difficult with the monolithic systems it's typically trapped in.
In order for government to be more effective with its data, information analysis needs to happen in a matter of minutes rather than hours. If multiple data centers exist, they should be integrated in order to create a single vantage point to more easily and quickly analyze the massive amount of data stored. These technical achievements lay the groundwork for reimagining business models that support a digital transformation.
But the technology that connects the data is not the whole answer to a truly digital government. To implement the technology necessary to meet the needs of digital service, agencies need to also take an outside-in approach. Organizations need to understand how citizens want to consume services, not necessarily how they want services delivered. This paradigm shift in understanding requires more than focus groups – it means observing users in their real-world settings. Once agencies take this idea to heart, data and IT transformation solutions, like SAP HANA, can be configured to help agencies effectively meet citizens' open data needs.
Already, SAP HANA is being used across government agencies to simplify infrastructures, breaking down technology challenges that once prevented real-time data insights. SAP HANA converges databases, offers advanced data processing, data integration, and delivers application platform services in-memory. Completing these tasks primarily in-memory makes each process much faster and more stable, which in turn helps agencies share results more rapidly with constituents. With this system, organizations can operate in real time and accelerate business transformation by integrating core business processes with all their data. As part of its functionality, SAP HANA eliminates data redundancy, disk latency, and data movement among applications and analytical tools, simplifying application development and processing across big data sources. Government organizations can use the real-time data insight that SAP HANA offers to make more informed decisions and take immediate action to drive positive change for citizens.
Combining advanced technology and this new approach to understanding users, SAP's Design and Co-Innovation Center (DCC) led a Design Thinking Workshop for the State of Indiana's Office of Technology and the Office of Management and Budget team. The goal of this workshop was to discover how to make Indiana more innovative and how to create better infrastructure to deliver the data and services citizens want and need. The teams conducted end-user research with constituents and were able to develop a flexible framework for self-guided learning and targeted content delivery based on the varying behaviors and needs of the end-user. This framework was then used as the starting point to develop a more complex, detailed interaction model. By the end of the four day process, the Indiana team was able create new sitemaps for their online presence that had immediate impact on how the state interacts with citizens in general as well as the specific constituencies, like business owners and underprivileged citizens.
Similarly, the city of Boston, winner of the Driving Digital Government Award, worked with SAP to develop Boston About Results (BAR), a performance metrics system that turns real-time data into measurable outcomes. Boston, already a user of SAP's data analytics platform, realized data sharing needed to be a prime focus in order to meet their end goal: updating BAR to be a city-wide performance management system accessible in real-time. The city turned to SAP HANA to unlock the potential of their big data. SAP HANA helped Boston develop interactive scorecards for the 18 city departments, a way to view the city's raw data, and internal dashboards that help 45 departments make more informed decisions based on constituent responses. The city and its citizens can monitor how its agencies are performing and pinpoint areas for improvement. With this visibility into their data, Boston saw real results including:
Reducing overdue city permits from 600 to under 10
24×7 access to city information for citizens via mobile and online
66% reduction in calls regarding problem properties
The limitless value of big data is lost if agencies allow it to sit idly in storage. While the process of analyzing the massive amount of information involved in big data may be daunting, unlocking the potential of your organization's big data is easy when you have the right tools. SAP HANA will revolutionize your big data analysis by allowing all analytic processing to occur in-memory and making all data immediately available from a single system, ultimately allowing an organization to make more informed decisions to benefit its citizens.
Learn more about SAP HANA and how it can benefit your organization by downloading this whitepaper.