There is no shortage of options to consider for improving your organization's security posture. However, public sector IT budgets can quickly narrow possible actions. Doing more with less while trying to hold back the explosive growth of novel ransomware is a task that has been assigned to leaders across the country. Choosing the right path means weighing risk against efficacy, effort, and cost. There is no silver bullet to put down the scourge of ransomware, but there is a path forward that can help organizations identify, protect, detect, respond, and recover with as little impact as possible.
During this webinar, Brian Dennis, Principal Technologist for Public Sector at Akamai and Douglas Holland, Senior Solutions Engineer at Akamai defined the concepts surrounding microsegmentation and how it is the unsung hero of reducing ransomware risk.
Watch this on-demand webinar recording and learn:
Why microsegmentation is "unsung" and what projects are traditionally considered first
How microsegmentation is helping agencies make strides towards zero trust
The anatomy of a modern ransomware attack, and how zero trust segmentation disrupts the chain
How to decrease the severity and recovery time of ransomware events that may occur in complex environments
Cost and time-effective advancements in host-based segmentation
Why not all microsegmentation options are created equal, and what capabilities are required for maximum risk reduction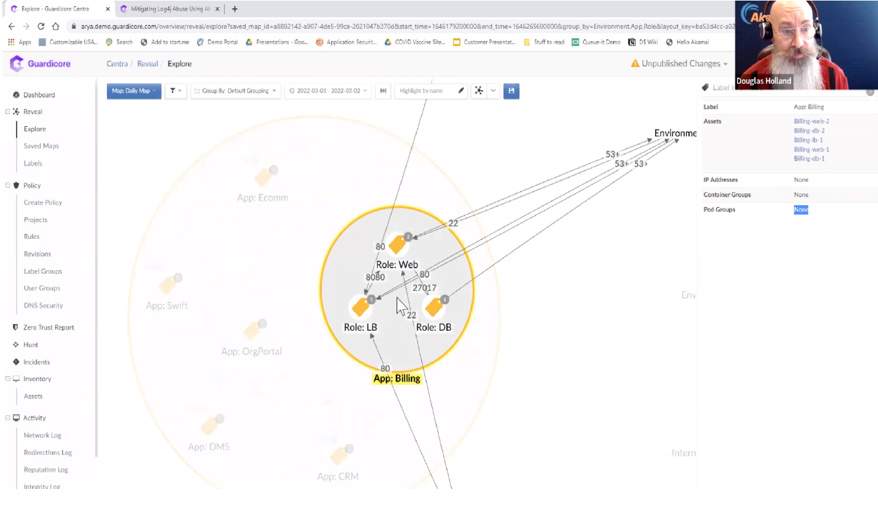 Let's Get Started
Speak with an expert to see if Akamai has a solution for your needs.