In the past, government agencies reactively implemented solutions as threats emerged, creating a portfolio of point solutions that patched holes but were never developed to integrate with each other. Moreover, technological innovation has rapidly expanded the attack surface–from the data center to elastic clouds to remote users to ubiquitous web applications–and agencies are hard pressed to keep up.
How can agencies more quickly identify and mitigate threats across an increasingly complex enterprise and take a more modern, cohesive approach to cybersecurity? How can they ensure that their risk assessment process aligns to the risk management framework, which is an integral part of the most recent Executive Order? Two key strategies will lead the way to a state of continuous monitoring: consolidation and automation.
Consolidate Into a Unified Defense
The first step of consolidation is to take stock. Most agencies have multiple individual point solutions to fulfill foundational security needs such as asset inventory, security assessment, configuration auditing, web application security and certificate management, but often these disjointed tools aren't integrated into one common platform. Sharing data among applications is critical to achieving cohesive security management in today's ever changing computing environment.
Leveraging suites of tightly integrated tools and cloud-based, FedRAMP authorized solutions allows rapid, efficient and seamless analysis of critical systems and applications, which then enables real-time reporting. If organizations only have access to monthly reporting, IT Admin and IT Security teams don't have the timely data they need to assess and react to intrusions.
Automating a System That's Always Watching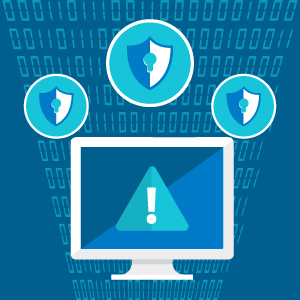 The number of threats and the sheer amount of data involved is astronomical. Every new cybersecurity attack is followed by a wave of disclosures from the affected agency, reports from cybersecurity research firms and criminal investigations into the perpetrators. Operators–or even a team of operators–cannot manually crunch through all this outside information as well as their own reports and keep pace with the threat environment while also attempting to manage the myriad of security point solutions.
Instead, we need to deploy a new system of integrated and automated tools that delivers reports and dynamic dashboarding. Only with continuous monitoring can security teams adequately assess systems, applications and network devices at scale. Scanning for infections after the fact only prevents further damage. In the new system, tools watch for threats whether it's during business hours or the weekend. Automating critical security functions and reporting is the only way to reduce the load on operators thus allowing them to focus on key mission tasks.
Aligning the Organization With the Technology
Just as agencies need to consolidate their security tools into one integrated front, CIOs and CSOs also need to work hand-in-glove on all aspects of information security. Historically, information security teams and operation/network administrative teams have been separated. An integrated tool suite allows for closer teamwork and collaboration between various teams while also enabling more coordinated responses to threats in real time. Holistic continuous monitoring holds the key to improved coordination between tools, teams and agencies.
One company has achieved FedRAMP authorization as a Cloud Service Provider (CSP) and has helped thousands of commercial and government customers achieve 2-second visibility across global enterprises while consolidating point solutions. Learn more about how continuous monitoring through Qualys can help agencies navigate an increasingly complex threat landscape.