In 2012, Super Storm Sandy ravaged the East Coast, costing our nation 117 lives and over $75 billion in damages. New York and New Jersey were hit especially hard, prompting NYC Mayor Bloomberg to call the notorious storm "the worst #NYC has ever experienced." Yet, in the most devastated parts of lower Manhattan, where even the Stock Exchange had to close for two consecutive days amidst the flooding and debris, GSA was able to continue its recovery operations without missing a beat – and they were able to do so onsite.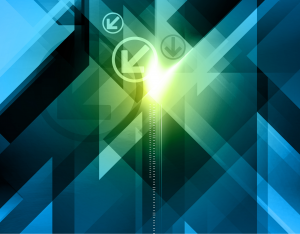 While other agencies struggled to regain functions, how were GSA employees able to stay up and running at such a critical time? Sonny Hashmi, CIO of GSA, explains, "We've leveraged the power of the cloud to establish a platform where people can work from anywhere and on any device."
GSA turned away from a traditional infrastructure model a few years ago, rejecting its typical app- development cycle time of 18-22 months and expensive, ongoing maintenance. Since then, GSA has developed hundreds of apps, enabling an increasingly mobile workforce to manage every aspect of the agency – remotely if necessary. Incredibly, the result has been a 92% reduction in total cost of ownership per app, a 75% reduction in the time it takes for app development, and the decommissioning of more than 200 application servers.
GSA is the quintessential example of what it means to be agile and nimble, but what about government at the state and local levels? Like their federal counterparts, state and local agencies are highly motivated by a desire to better serve their citizens while saving money and improving efficiencies. We see this trend in recent Onvia report, which found that state and local agencies increased technology spending by 17% in the last year; the most commonly sought products and services related to the cloud, cybersecurity and big data.
The report also picked up on the fact that, while agencies want all of these capabilities, they aren't looking for mere point solutions. Lacking the expertise to create every app from scratch, they are instead looking for vendors to help in multiple fields that can offer existing, proven tech platforms from which agencies may launch many more apps. Todd Kimbriel, Chief Operating Officer at Texas Department of Information Services, says simplicity is the key: "If you want state agencies to move to 21st century technology, you need to keep it simple to implement and use."
If it sounds a little too simple – or perhaps too good to be true – just look at what the Texas DIR has been able to achieve. Working from one platform, the DIR has created apps that are now used by more than 125 other state agencies. App functions include a variety of business-supporting capabilities, such as managing procurement, asset-tracking and budgeting, as well as citizen-supporting functions like the help desk. Especially noteworthy is DIR's legislative bill-tracking app, which provides real-time updates on the status of legislation moving through Congress. This app, in addition to others that enable more mundane activities like recording timesheets or requesting supervisor approvals, allows agency executives to do nearly everything – from the road or onsite just before testifying at a legislative session.
Learn more about how your agency can work toward the same remarkable level of seamless connectivity and access as GSA – join us and Salesforce next month at Smart Cities Connect Conference & Expo!