It's hard to believe only a couple years ago we were talking about data protection as the next big thing in the "as-a-service revolution."  Since then, the number of companies in the private sector using the recently introduced service has exploded, and the U.S. is leading the way in that trend. In 2016, DPaaS generated $5 billion in revenue; it's poised to reach an astronomical $46.4 billion by 2024.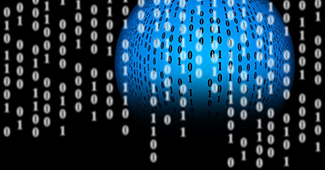 This explosion of DPaaS should come as no surprise, following as it does on the heels of an enormous amount of data and workloads being moved to the cloud, as well as the proliferation of data breaches with increasingly sophisticated cyberattacks. These contributing factors are especially evident in the public sector, where agencies are under pressure to comply with federal mandates to digitize and meet the rising expectations of citizens about what constitutes top-notch services and processes.
Now, with the new White House administration, agencies are compelled to re-evaluate their goals, priorities and systems – and the number one priority most agencies reported was improving citizen engagement. Strategy for how to accomplish that connection depends in large part on how up-to-date and streamlined their technology is, inspiring many agencies to lift their systems and processes to the cloud.  With a staggering amount of workloads and data already moved to the cloud – and in an era of continuously evolving, increasingly sophisticated cyberattacks – comes an increased need for data security. This is where Data Protection as a Service fits in – by protecting cloud-based data and processes that allow employees ample time to focus on mission fulfillment.
In contrast to DPaaS, traditional data protection solutions consist of stand-alone applications and point solutions. It involves locking in with a vendor and waiting for updates at the time of contract renewal. Agencies spend money on IT staff to manage data-protection applications, and employees lose valuable work time that could be applied to more mission-relevant work. They also incur needlessly high costs due to a blanket-level of security being applied across all data, regardless of criticality.
Applying an as-a-service model to delivering security solutions holds great promise for agencies trying to make the most of budgets, time and talent. DPaaS increases the efficiency of the virtual technology they now have. Agencies no longer have to lock in with one vendor or wait for infrequent updates. Instead, vendors supplying DPaaS can spend their time innovating and pushing out updates frequently, which means a large internal staff solely devoted to updating software is no longer required. The as-a-service delivery model offers various levels of protection, depending on the type and importance of the data both on- and off-premises, again lowering costs for agencies.
DPaaS is a crucial component of a comprehensive data protection strategy. It enables agencies to save money and staff time so employees can focus on fulfilling their missions.
To gain further insight into how your agency can become more cybersecure, join Dell EMC for a luncheon briefing on June 8th, 2017!